When ditching the plastic from our routine, deodorants are a popular switch to make. However there is no one size fits all and people always have personal reasons for their choices.
The range in this list will all be plastic free, cruelty free and vegan friendly. The options range from deodorants that are completely packaging free to ones in tins or cardboard tubes and there is even one that can be refilled.
I will say that as deodorants do not stop you sweating but only help to minimise any smells, I do sometimes find I need to reapply in the afternoon. Also know that if you have reacted to a natural deodorant in the past it is often the sodium bicarbonate that can cause irritation for sensitive skin – this doesn't mean you can't use natural deodorants but you can go for an option with an alternative base such as arrow root.
1 – Scrubber.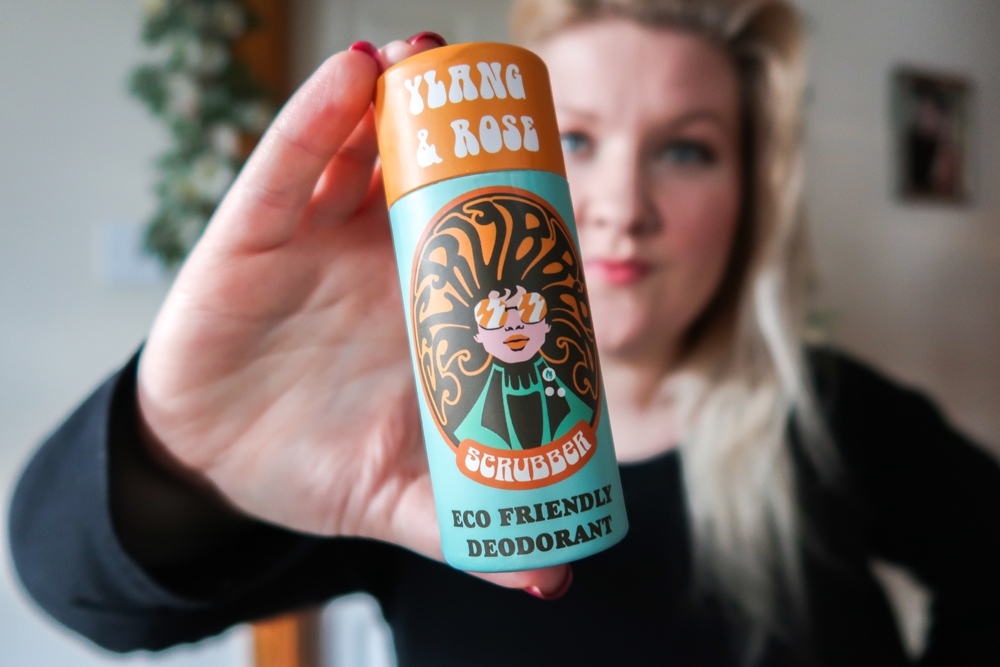 The Ylang and Rose is like the scent of heaven! I love the smell of this deodorant and it's fair to say the scent lingers during the day to keep you smelling wonderful. I use this one a lot and wouldn't hesitate to recommend it to people. They have other scent options available for those of you not as fond of florals as I am.
Priced at £5.99
2 – Earth Conscious.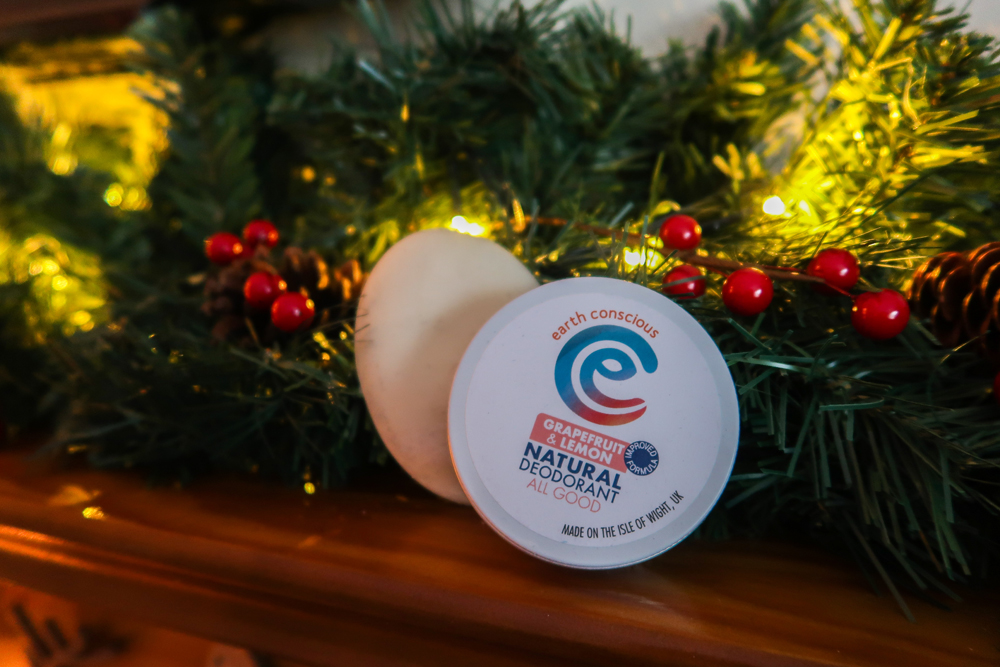 These guys are based in the Isle of White and have all bases covered. They do deodorant in a carboard tube, a tin or their bare bar comes wrapped in a piece of paper for the ultimate waste free experience. Personally I have their bare bar by the bed to pop on in the morning.
Prices start at £7
3 – Wild.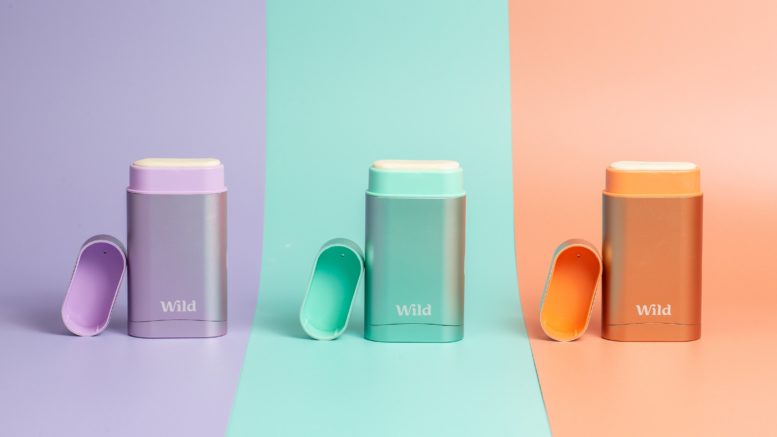 Wild offer a subscription service which is great if you are the sort to forget to order more deodorant before you run out. The casing is metal but intended to be reused many times. Pop your refill cartridge in the bottom, twist it up and you are ready to go.
Refills are £6 each and cases are £7
4 – Lush.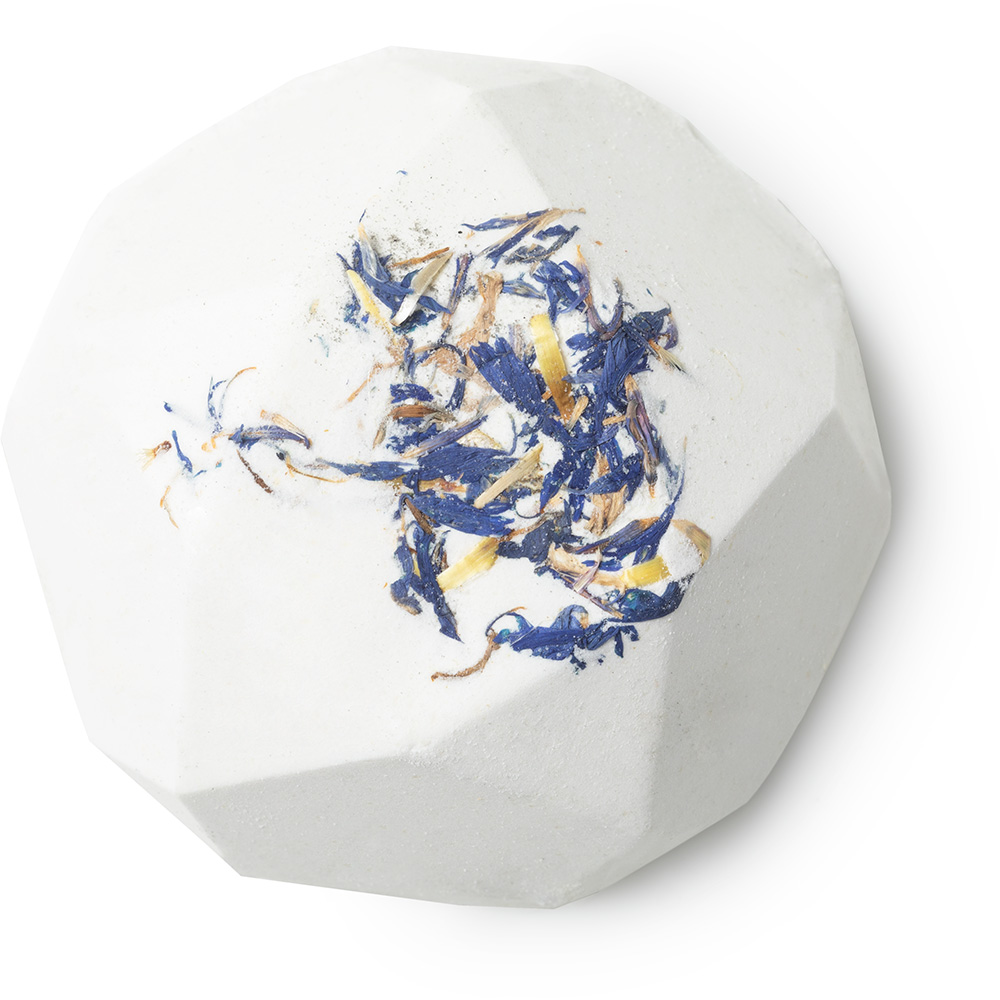 Lush have been ahead of the packaging free deodorant game for a long time. Their most popular two are T'eo which is a solid but powder block and Aromaco which is more like a traditional stick deodorant. The cool thing about Aromaco is you buy it by the weight so can go bigger to stock up or small if you want something easy to travel with. You can also ask for a sample of the Aromaco to try before buying.
Prices start at £6.50
5 – Pit Putty.
The lemongrass and tea tree is my favourite from this range. I found it really kept me smelling fresh all day. The full size tin is great for travel in my experience but they also do mini tins for people trying to pack light or just giving the brand a go for the first time. I think the only reason I never rebought it is because I have so many deodorants from PR packs in the house that I want to use them all up first. Pit Putty are an Irish company which makes me very happy.
Prices start at £2.50 for mini tins.
6 – Ku'tis.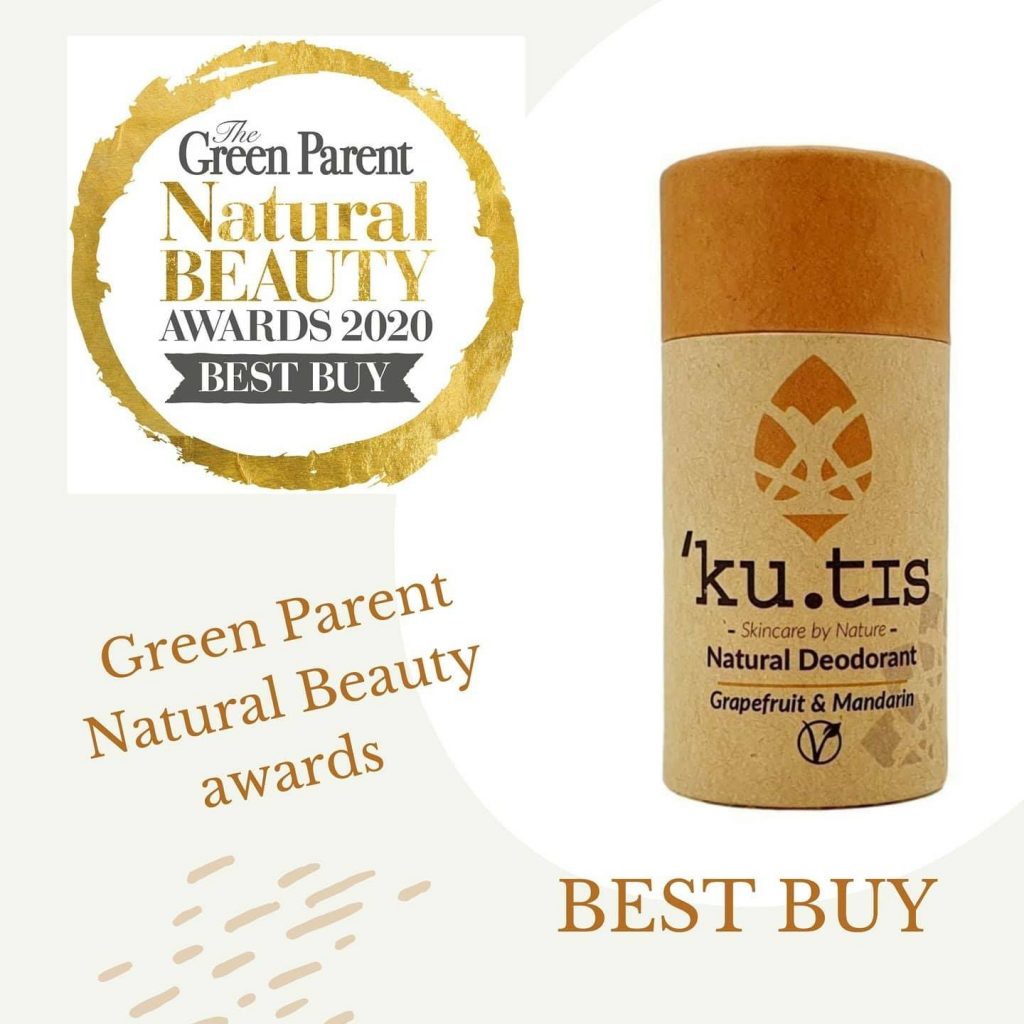 This brand have arrow root as the main active ingredient which is good news for those who are a bit sensitive to sodium bicarbonate (although this is still an ingredient further down the ingredient list). Again they offer lots of fragrance options and their deodorants come in cardboard tubes.
Prices start at £6.50
7 – YourNature.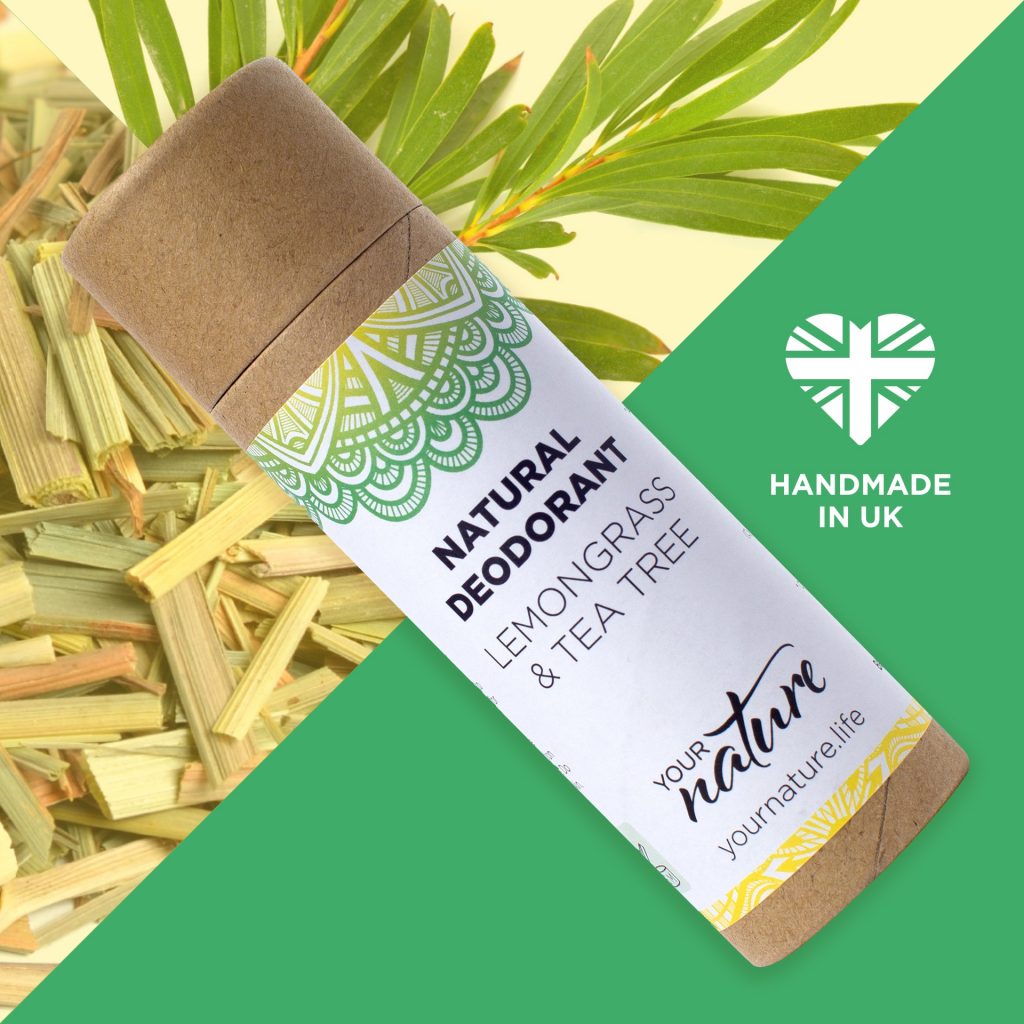 Another brand offering a deodorant in a cardboard tube. Again I really enjoyed using this one and they have a range of scents available but also have an unscented one for anyone who doesn't deal well with fragrance. Proudly made in the UK
Priced at £7.95
8 – The Natural Deodorant Co.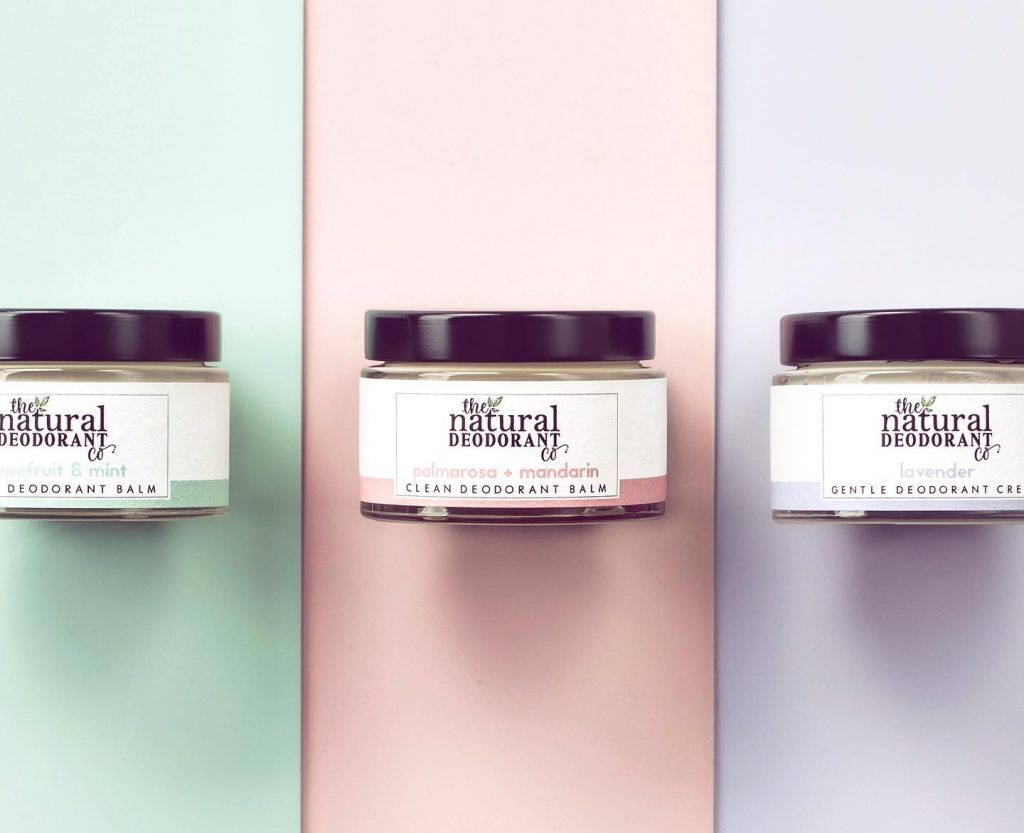 The power of Magnesium Dioxide is what The Natural Deodorant Co use in their gentle deodorant range to keep us fresh. They also have an active range for those who are always on the go which has the traditional sodium bicarbonate up the top of the ingredient list. I love that they also sell bamboo spatulas to keep the product in the jar more hygienic. They sell their deodorant creams in glass jars which are perfect to reuse when the deodorant is used up and minis come in tins.
Prices start at £4 for minis.
9 – Green Ladies NI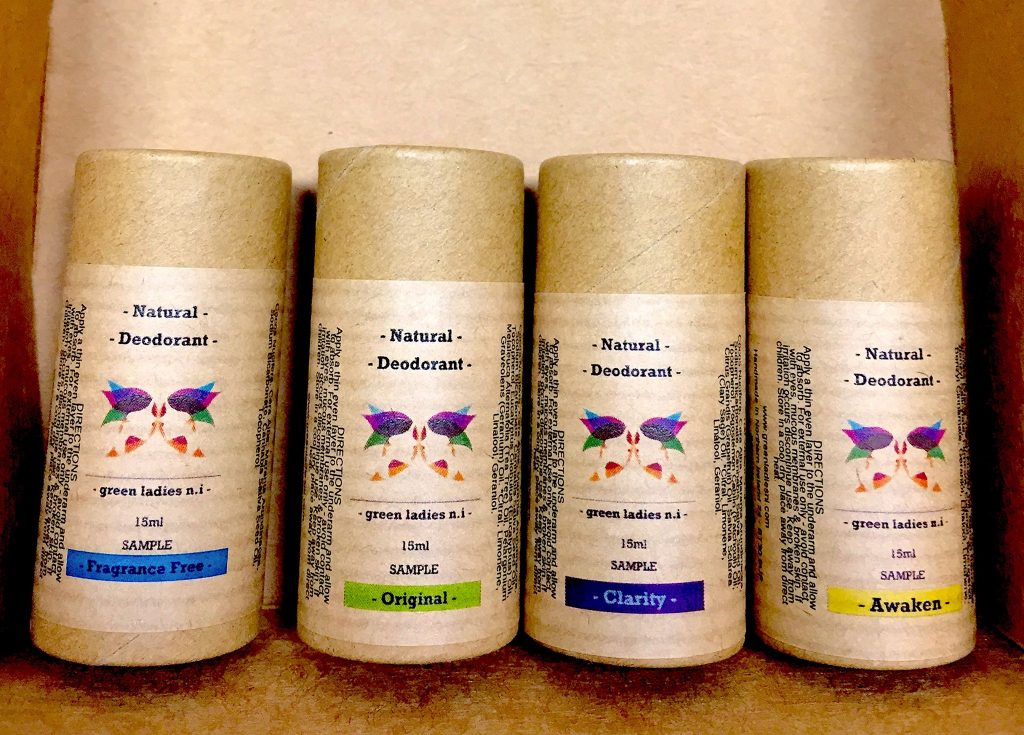 Made in County Down, Northern Ireland, I couldn't not mention this brand. I don't think I could get deodorant made any closer to me without resorting to making it myself! Sold in cardboard tubes to avoid the plastic but be sure to click for their vegan range in their shop as not all of their deodorants are vegan friendly.
Prices start at £5
You can purchase all the products direct from the companies who make them but where possible I suggest supporting your local zero waste stores.
---
Other articles you may enjoy: