Did you know we throw away 2 BILLION disposable razors each year? It's a shocking statistic and I hope reading it made you sit back and think "wow, what a waste". It doesn't matter if you needing to shave your face daily or your legs sporadically, there is a choice to be made on how that shave will affect the environment.
When I started looking into traditional razors also known as safety razors because I really wanted to make the swap to a plastic free shave for environmental reasons but I still wanted to know I would get a good qualiry shave. The razor I picked had great feedback and was made by Edwin Jagger who are concidered one of the best producers of safety razors. I bought it with a passion for reducing the plastic to do my bit for the earth but if I'm honest, I was terrified at the thought of using it!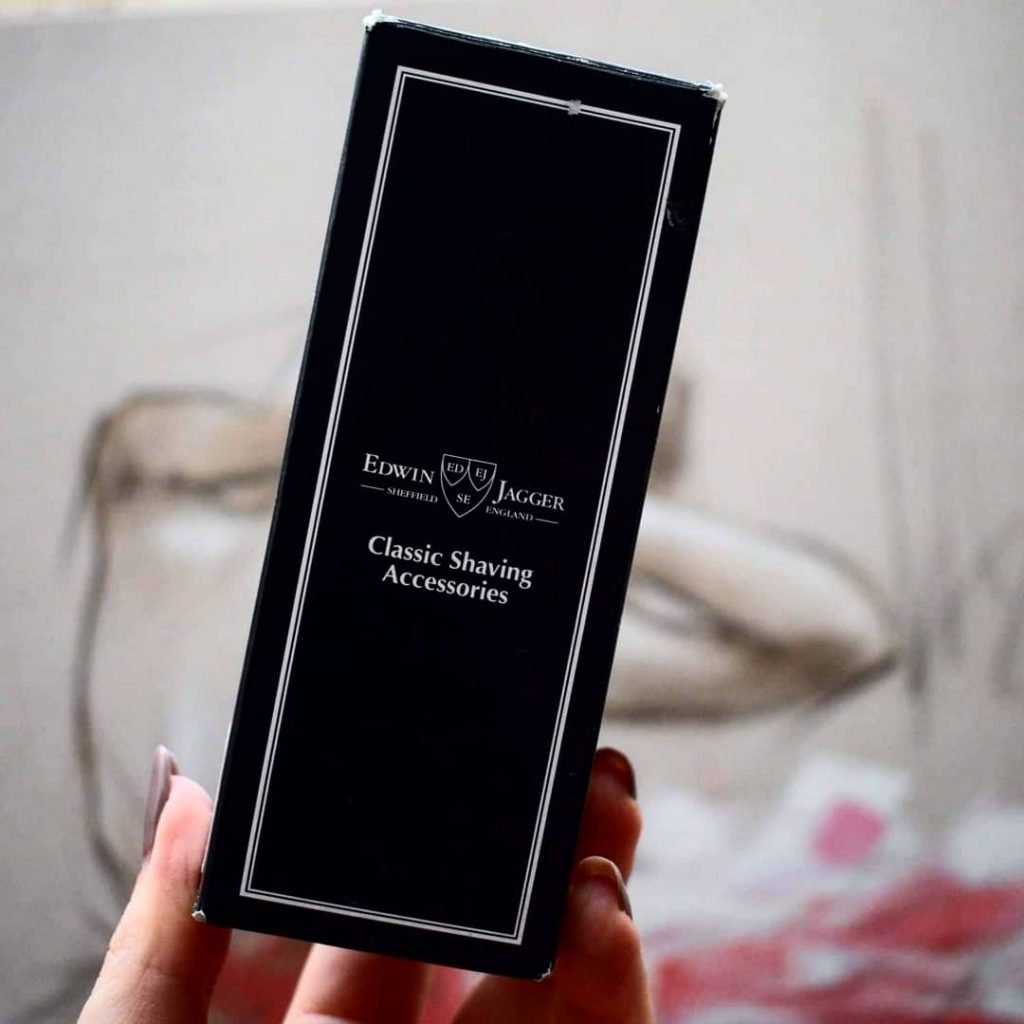 When it arrived and I used it for the first time I actually played a YouTube video while in the bath and watched it as I shaved my legs. I've no idea why I was quite so nervous about using it, it really isn't as scary as you would think.
I don't doubt you could cut yourself with it if you were rushing or applying too much pressure but so long as you take your time, use a light pressure and keep the blade at the correct angle you are flying. I can honestly say I haven't cut myself with mine thus far.
For lather I am currently using up the end of a tub of shaving soap called D'Fluff from Lush as I had it in the house anyway but you can buy shaving soaps to avoid the plastic or a shaving oil in a glass bottle. When I need to replace my shaving soap I will 100% be opting for a plastic free version from DoYourBit.Ni who sell the Zero Waste Path soap bars (and also replacement blades for safety razors).
I've been using my safety razor now for almost two years and can hand on heart say I happy I made the switch.  When the blade goes blunt all I have to do is twist the handle to loosen the top and remove the top to replace the metal blade. The plastic cartridge the blades come in is used to safely dispose of the old blades by slotting them into the back.  I know some people like to try and recycle the blades by popping them into tins but I worry for the safety of those in the recycle centre so choose not to do that as I wouldn't want somebody injured over the sake of recycling a razor blade.
Replacement blades can be picked up in many chemists and you can order them into your local Boots store if finding it difficult to get hold of them. DoYourBit.NI also keep stock of the Astra blades to order online and packs generally contain 5 blades.
If you have made the switch to a safety razor, let me know how you get on with it and which brand you ended up going for, you never know who will be inspired by your comment to make the swap.
Other Bathroom swaps you might enjoy: