With foreign holidays being harder to navigate thanks to Covid we are seeing a rise in popularity for the staycation. Motorhomes and caravans are now becoming one of the most convenient ways for people to holiday safely with their families and I don't blame them, we have a motorhome and love it!
With a few years under our belt I often get asked "What should I pack for my van?". If you put me on the spot I will list a few things off the top of my head but it's never a very comprehensive list. This made me realise, if my friends are asking for this advice, there are likely loads of folks new to this way of life trying to pack their vans with all the essentials needed to keep them going while also trying to minimise their environmental impact.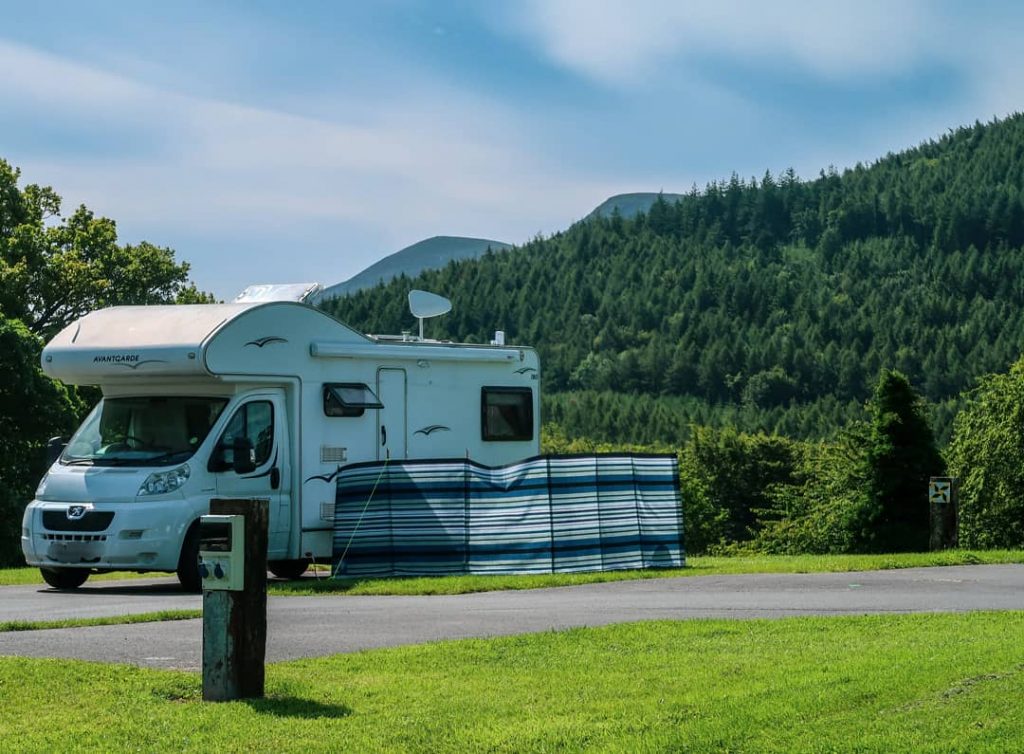 So here we have my list of essentials I think everyone should have in their van along with eco swaps:
Kitchen:
A bin! We pop ours on the door. Many camp sites don't have recycling facilities in my experience so we also keep a bag in our cupboard for recyclable packaging from food so we can sort this at home.
Camping Kettle. You can't beat a stove top whistle kettle. Cheap as chips to buy and will last forever.
Crockery is obvious but you will want to avoid ceramics. Firstly ceramics are heavy and secondly they will smash if they fall out in transit so safer to avoid. We bought bamboo for our van but if money was no object I would have bought a full set of enamel plates and bowls. (Likely will still buy these at some point in the future).
Cutlery and utensils to cook with, don't forget your potato peeler, masher, spatulas or tin opener.
Bottle opener if you plan on drinking wine.
Chopping board.
Cheese grater.
Pots and frying pan (because pancakes are life! Check out my 4 ingredient pancake recipe on my Instagram highlights that can be used even if you have no fridge access).
A pasta strainer.
Food containers. Useful to store leftover food in the fridge and save on food waste. Also great if you are going on a day trip away from the van as you can make up a pack lunch and snacks. Further than this, it is encouraged to pop pretty much all food in a sealed container to avoid mice. We have permanent tubs for our pasta, cereal, porridge, sugar, snacks etc.
A water carrier. We keep a 5ltr carrier of fresh drinking water in the van, the water from the taps in the van won't always the best for drinking depending on where and when it was filled.
Lots of kitchen towels. Hand washing the dishes means you need more than you expect.
Multiple cleaning cloths and sponges for cleaning dishes and surfaces. Compostable options available here.
A dish soap bar can be bought here (solids are less likely to spill in transit but refill dish liquid is fine too, just be sure it won't fall over and the lid is on tight).
Anti-bac or cleaning spray. We use the Ocean Saver refill pods as an eco swap (available here).
Reuseable wipes. You might already use them for removing your make-up and cleaning your face but these are fab for sticky hands and faces on the go. We keep ours stored in the back of the passenger seat in the cab. Close to the sink and easy to grab when they are needed.
Reuseable bottles. One for every member of the family minimum, we also keep an extra to bring water on walks just in case somebody falls or gets dirty and needs a wipe down.(eco bottle brush to keep them clean, here)
Reuseable straws. I don't feel the need to use straws but my kids LOVE straws. We went for silicone straws in our van so there was no chance of the kids falling and hurting themselves like you can with a metal straw. However metal straws are more popular for grown ups to use. Check out straws here.
Shopping bags for any trips to the grocery store (don't forget herbs! People always forget those).
A fruit bowl or in our case we hang a net bag (a short handle turtle bag) under the cupboard over the kitchen bench to keep the surface free to use.
Bathroom:
A bar of soap for hands and showers (here).
Shampoo and conditioner bars (here).
Toothpaste tablets (here).
Bamboo toothbrushes.
Bamboo hair brush.
Natural deodorant. (here)
Hand towels.
Large towels for after showers/beach visits.
Eco toilet fluid (Formaldehyde free). You will use this for both the flush and the bowl.
Toilet paper – we are big fans of Potty About My Planet (a UK based company run by a teacher) get £5 off a box using the code "GreenerGuru5".
Sunscreen – this blog helps you find ocean safe, cruelty free and vegan friendly sunscreen.
Spare lip balm (perhaps this is just me but I would cry if I lost mine and had no back up. The one I use is here).
Cotton handkerchiefs.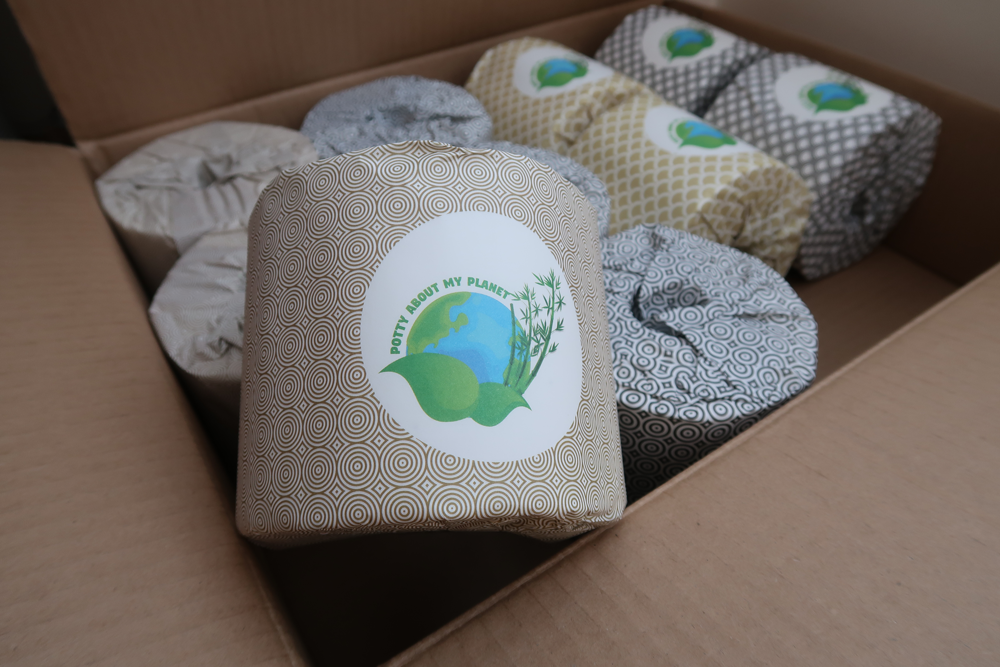 Other:
Levelers. Let's get this on at the start. You WILL need these if wild camping or just on an uneven pitch.
Bed linen, duvets and pillows.
Camping chairs. Yes there are seats in the van but you 100% will want to sit outside most of the time if the weather is nice.
Dustpan and brush.
Extra blankets for your lap – it will get chilly out in the evenings, we use these a lot.
Toys/Games for both wet and dry days. Jig saws are a winner in our van.
Picnic blanket.
If you use your van for day trips – pop an extra set of clothes for each family member for those impromptu trips.
Multi-tool for any on the go repairs (including a knife).
Spare fuses.
An emergency torch.
A bucket for drainage.
A water butt to fill your vans water tank.
Electric hook up cables.
Phone chargers.
A medicine box with painkillers, plasters, hayfever medication etc.
Pen and paper because you never know when you will need it.
Nice Extras:
Wind Breaker (you will need tent pegs and a good mallet).
Solar panel (spendy to add on but invaluable if you plan to camp off the grid).
A folding Timber Ridge wagon. We use ours when parked up and wanting to set up a picnic spot near by (e.g. the beach or at a festival). Amazing to save you trying to carry chairs, picnics and extras in your arms.
Litter pickers. You visit beautiful places in your van and you will be shocked at the places litter gets. A litter picker on a walk can help keep places beautiful and I'll love you for having one!
Now all that's left to do is pick your spot, pack your clothes and go enjoy some adventures!