I guess you want to know what sustainable swaps you can make in your make-up bag?

I could start telling you to swap your retractable brow pencils for wooden ones you just sharpen or to invest in a packaging free foundation but when it comes to reducing waste, do you know what the biggest problem with makeup is?
Buying too much. Yup, it's that simple.

Each woman owns an average of 40 make-up products but only uses 5 of them regularly. How many of each product do you own? Have you several barely used eye palettes? And I can't be the only one guilty of owning several tubes of mascara? I read a stat that said the average woman throws away £180,000 worth of unused cosmetics in her lifetime. That's bonkers and it's not just a waste of resources but also our own finances.

Let's step back to an even more basic though. How about we take a look at how many products come in boxes. Yes, regular recyclable cardboard boxes, not something we worry about really because we recycle them? Did you realise 10 million hectares of trees are used each year just to make the pretty boxes for cosmetics that most of us throw away within seconds? As a visual that's trees covering land roughly the size of the whole island of Ireland, north and south.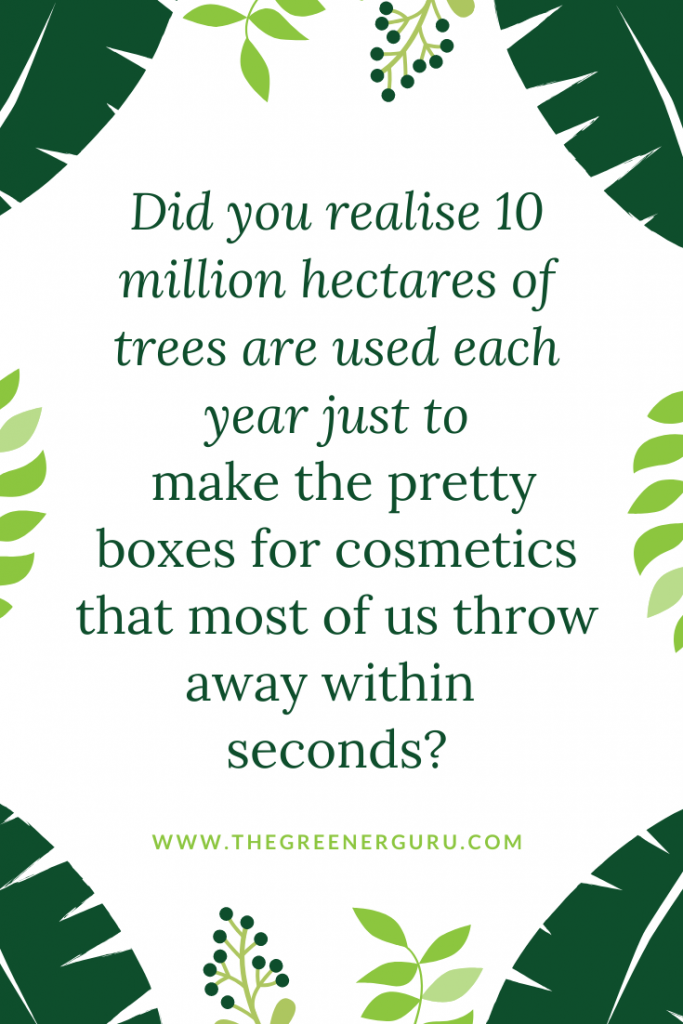 Finding make-up with good credentials is getting easier.
You can get packaging free makeup easily on the high street now thanks to Lush.
The very lovely Natural Beauty Pot (based in Northern Ireland) offers mineral makeup that you can refill rather than buying the unessential packaging every time.
Zao make-up is becoming more common and they offer refills for basics such as mascara and eye liner alongside individual make-up pieces to pop in a magnetic bamboo palette.
Tropic Skincare sell through local reps and are carbon neutral, in fact they double offset the carbon created in the production of all their products.
My top tips to make your makeup bag more sustainable:
Start with the easy steps, avoiding unessential boxes is a great start when it comes to your make-up and costmetics. If your favorite brand sells all their products in boxes why not drop their customer service an email with your thoughts.
Using what we already have is much better than ditching what you have to buy a more ethical replacement.
When you've used everything you have up, THEN look at going for plastic free or refillable brands.
My main advice is start small, check around your house – what have you got that you can commit to using up before buying more? Once you have used products up and truely need to buy new cosmetics come give me a shout, I will be over the moon to help you find ethical brands to support with the products that best suit your needs.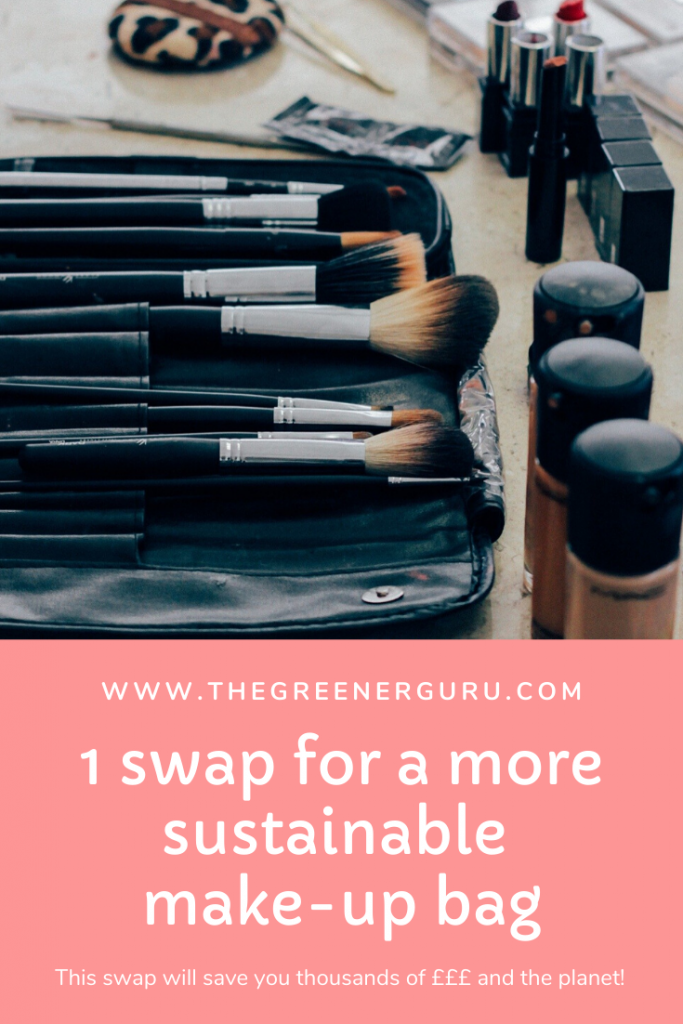 If you enjoyed this article please support it by pinning one of the images to Pinterest to share it with your friends
__________
Other articles you may enjoy: