*Gifted* but let's be clear, all opinions are my own and I haven't been paid to write a blog on them.
The Emani Vegan Cosmetics range was founded by a woman named Michelle Doan who was fed up of makeup not being suitable for her sensitive skin as she suffered from cystic acne. As a brand their ethos is to offer us cleaner more eco friendly make-up alternatives to replace any of our current make-up we are unhappy with. The products themselves are produced in California and they are a company "energized by eco-friendly manufacturing, green technology, and ethical suppliers". Sounds good to me.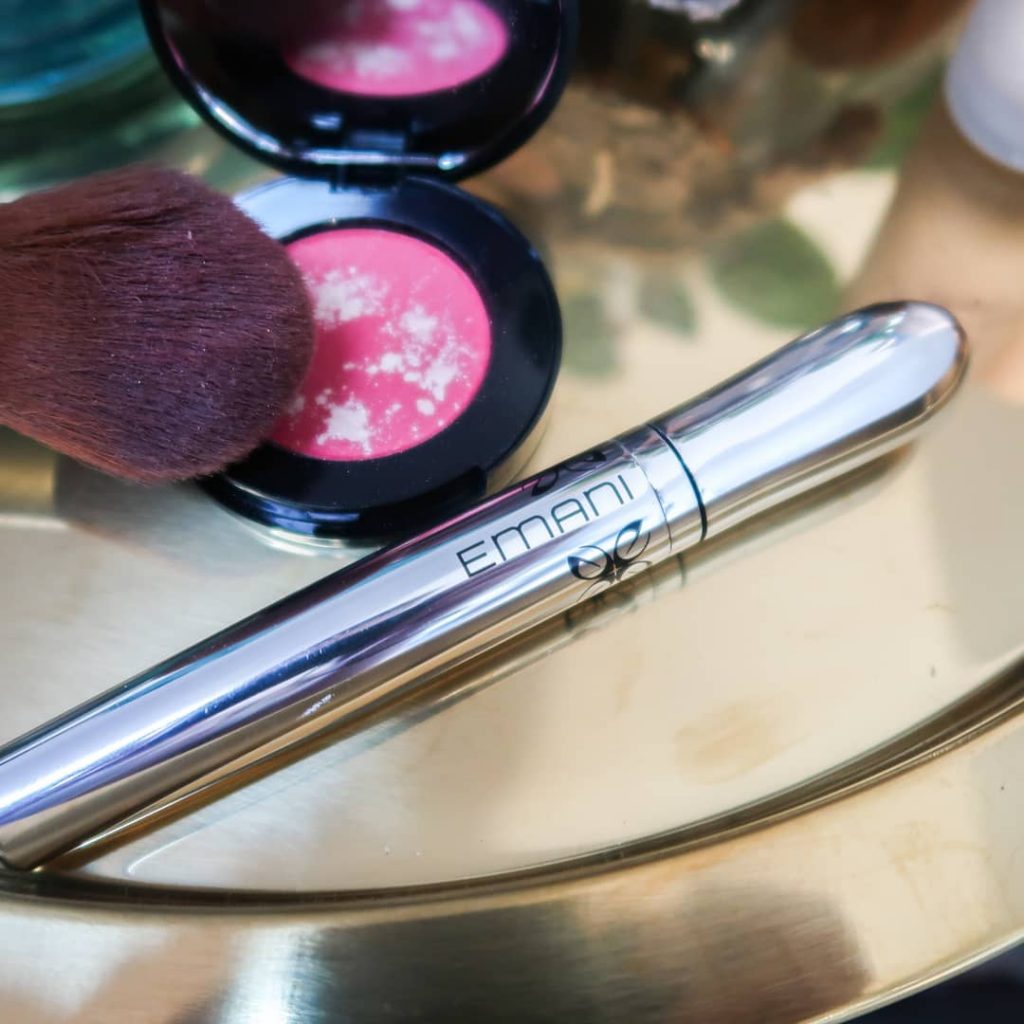 Indeed the quality stands strong and the brand is used by the likes of celebrity makeup artist Justine Jenkins and Janey Lee Grace gave their Organic Soy Infused Mascara a Platinum Award in 2019 (this is a green beauty award for anyone unsure).

Focusing further on the mascara, it is made with soy and super gentle on the eyes which is important for me during hay fever season. I am one of those people who gets very itchy and sore eyes for the majority of summer so I need a mascara that won't agitate them even further. This one is also smudge proof to avoid the panda eyes look. If you like the fuller look from a mascara, this one is buildable and pretty easily to create some drama with but honestly, I'm a bit too basic to be doing that too often. Perhaps for a night out? I also really like the silicone wand for separating lashes to help avoid any clumping, team that with the soy protein helping to smooth and condition lashes and it's a great effect.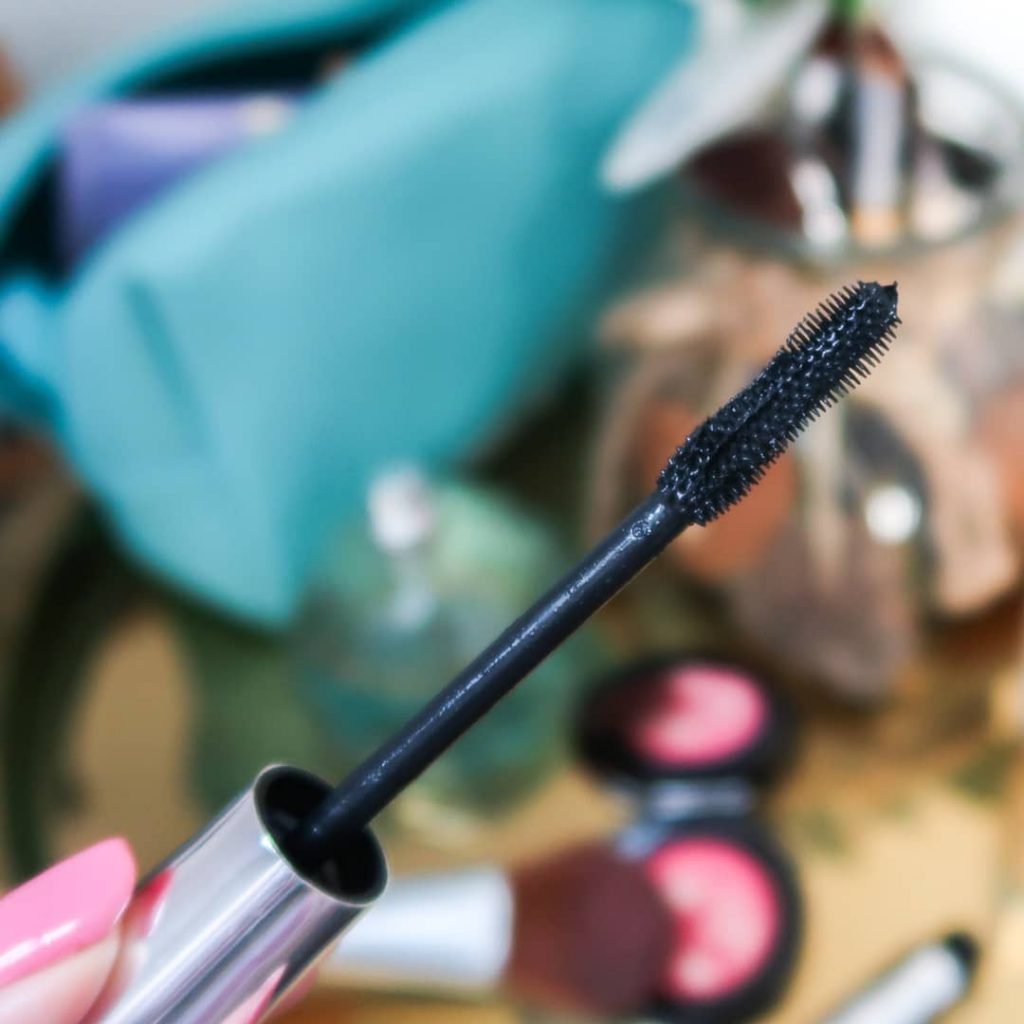 I couldn't really give this mascara any negative points because each time I have worn it I haven't seen so much as a bit of fallout. At a push, I would love to see the packaging replaced with something non plastic but as I can't give them any solutions for what to use, that seems a bit pedantic when they are already trying hard to be kinder to the environment. The mascara retails for £20 on their website and comes with a 30 day money back guarantee if you decide it isn't for you.

If you follow me on Instagram, you might have seen my stories where I told you not to be afraid of bright pink blusher. My mum once recoiled in horror when she seem me with a bright pink Mac blusher as she was sure it would be stupidly bright on my (don't buy Mac, terrible ethics! I only had this one as I saved it from going to landfill barely used). As with the Mac blusher I was using then, the Mosaic Blusher in shade Largo from Emani is super vibrant with a bit of highlighter mixed in for good measure and to add luminosity. It's a beautiful summer option, just be sure to tap your brush before applying to avoid too much pigment going on the skin as a little will go a long way. Depending on what shades you like to go for, they offer 4 different blushers ranging from pink tones to more orangey ones. The price for the blusher is £18.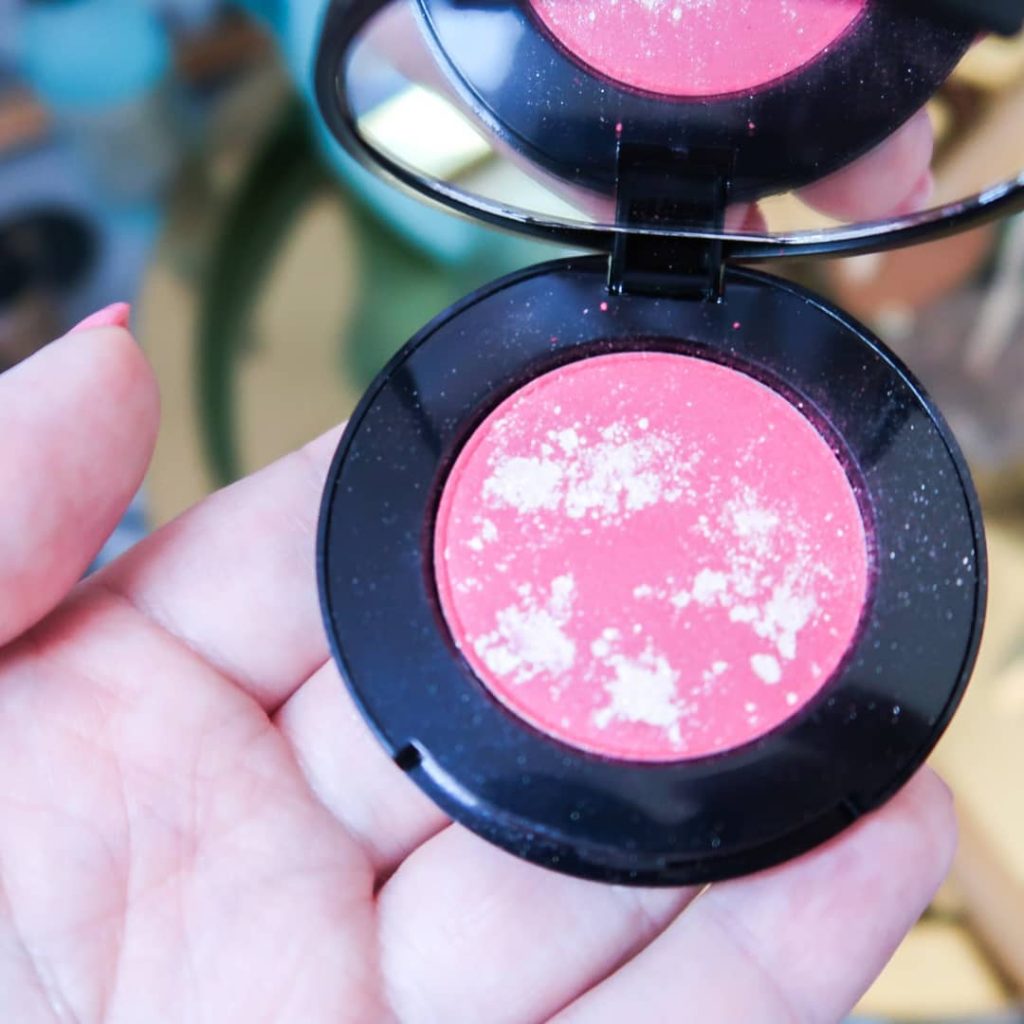 Would I recommend Emani Vegan Cosmetics as a brand to you? Certainly! That goes double if you love green ingredients and have sensitive skin.
The brand is certified as Vegan, it's cruelty free, their packaging is recyclable (though I would like to see it made of recycled material also) and they avoid the use of harsh toxins that can agitate people with sensitive skin.
___________
Other articles you may enjoy: