Do you find everyone in your house avoids the heel of the bread? One of the kids always wants their crusts cut off? Or perhaps you just forgot about the loaf and it's going a bit stale? Well, great news, you don't have to bin it!
I know some people like to blitz them for breadcrumbs but in our house we chop our heels or stale bread and 15 minutes later we have sweet, warm, cinnamon bread sticks. It's so simple we even make these when camping in our motorhome.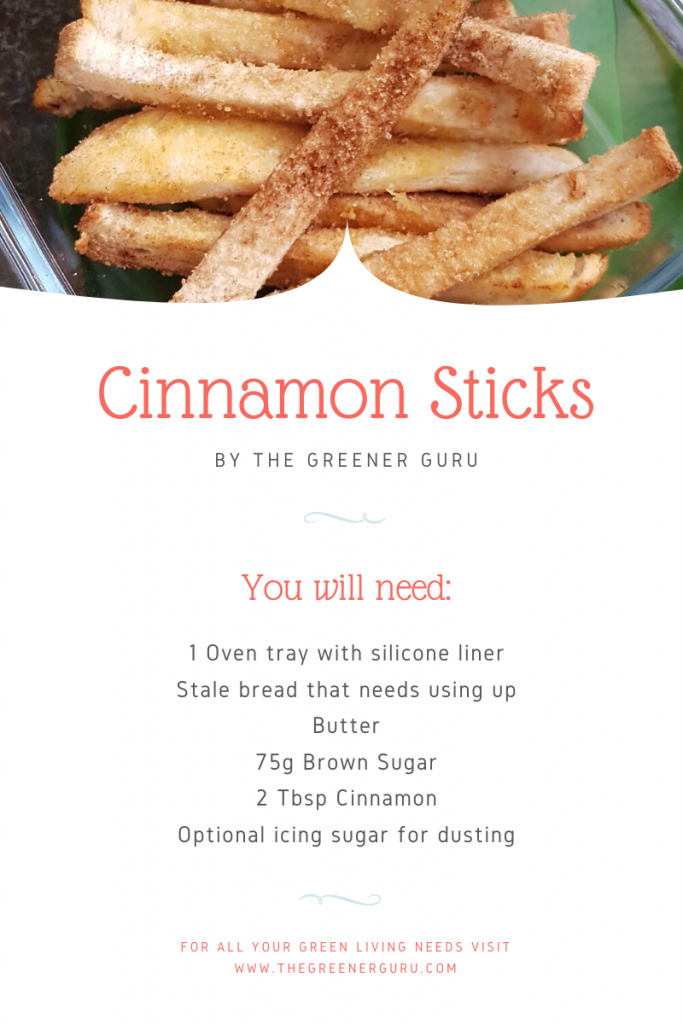 The first thing you want to do is preheat your oven to 180 degrees. Then start to slice your bread into strips, they can be as thick or thin as you want but we get around 8 to 10 strips from a slice of bread when we make cinnamon sticks.
Next you want to plonk some butter (or in our case vegan spread) into a pan to slowly melt. When melted roll your bread strips in the butter as this is what will help the coating stick. Don't ask how much butter as you will be best to judge this by how many slices of bread you are using, if you haven't got enough there is no need to panic – just melt some more.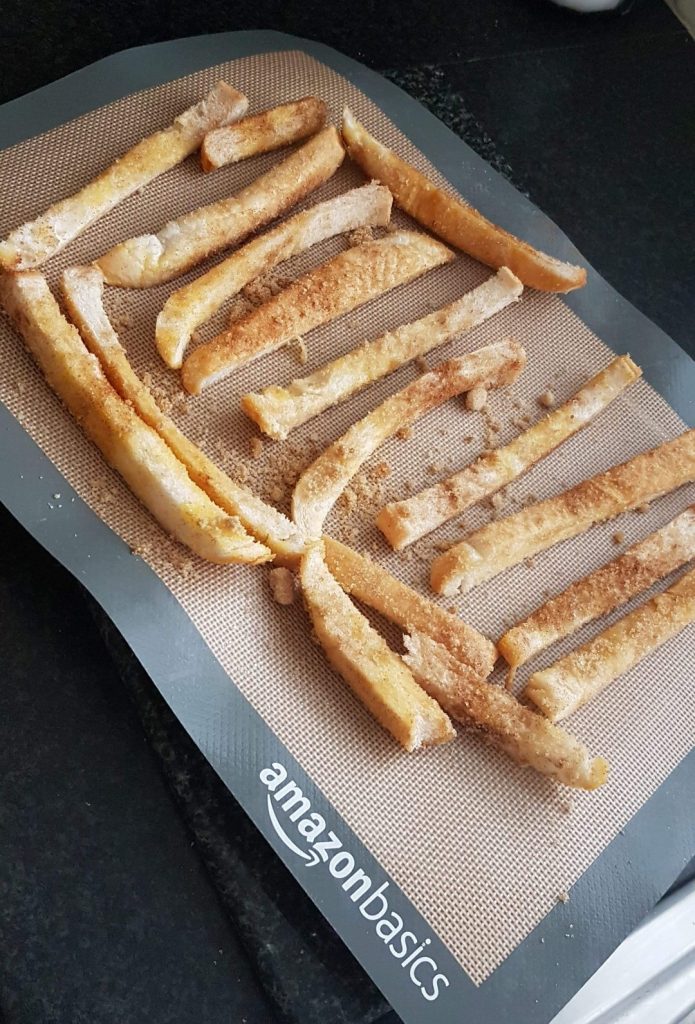 You will need to have a bowl of brown sugar and cinnamon ready to roll the buttery bread into and then you can pop them on your oven tray ready to cook. We are huge fans of silicone baking sheets are they are non stick, easy to clean and last for years.
The cooking time is only 7 – 10 minutes so if you are quick you can have everything cleaned up by the time they are ready. Just keep an eye for when the cinnamon sticks are getting crispy as this is when you will want to take them out.
They will lose their crispness when cooled so we prefer to eat them hot but you can keep the leftovers in some Tupperware to reheat the next day or have cold.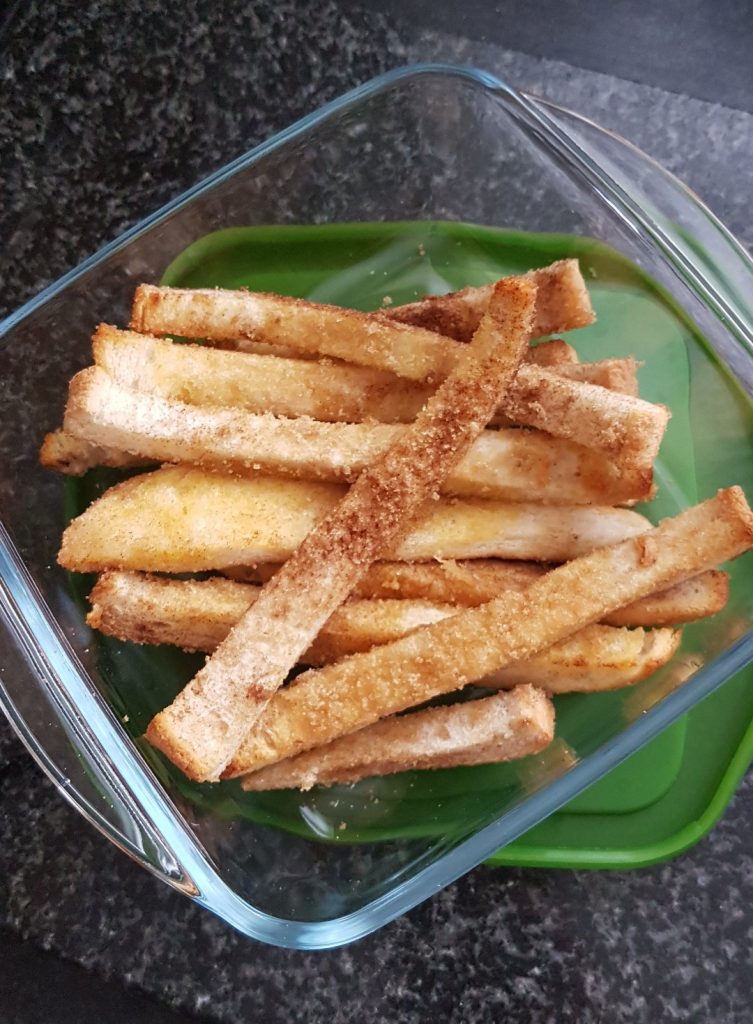 I'd love to know if you try to make these so please tag me on any of your Instagram snaps of them using @thegreenerguru
__________
Other articles you may enjoy: