When is honey not made by bees?
When it's vegan honey made with dandelions! I read about somebody using dandelions to make a vegan honey and I got excited because my front garden is full of dandelions. I know a lot of folk hate them but I quite simply never get rid of them because they are great for the bees and now it seems they will be great for making our own bee free honey.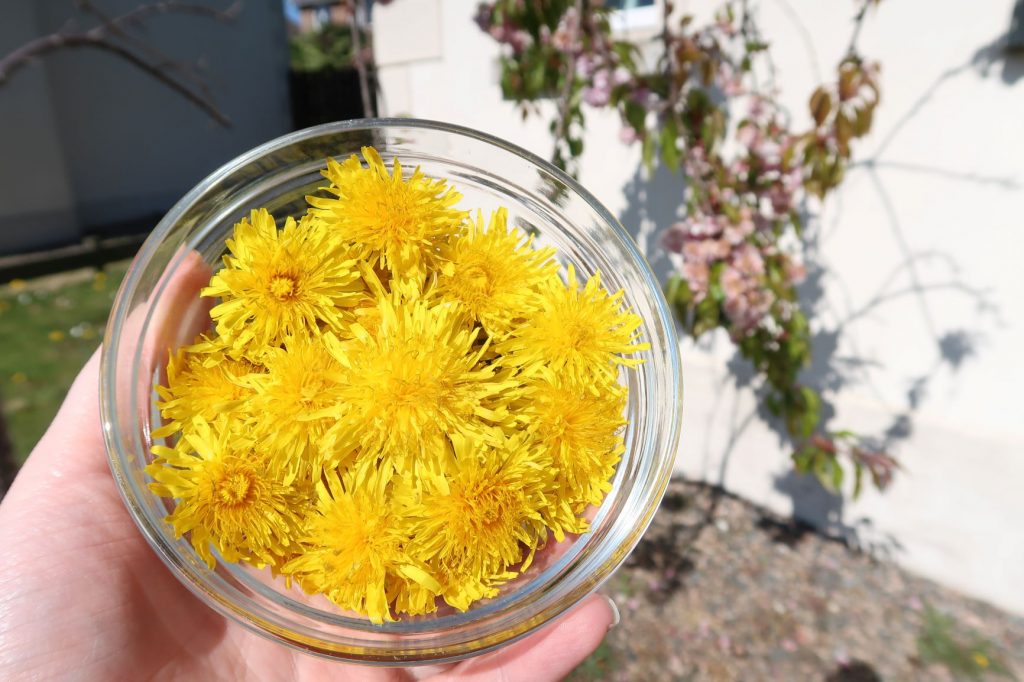 For this method we collected dandelion heads from the garden in the middle of the day when their petals were open. We rinsed these in a sieve and them popped them into a pot with a sliced apple, the juice of a lemon, a pinch of salt and 1ltr of hot water. You want to boil the ingredients together for 30 minutes. I actually loved the smell as it boiled.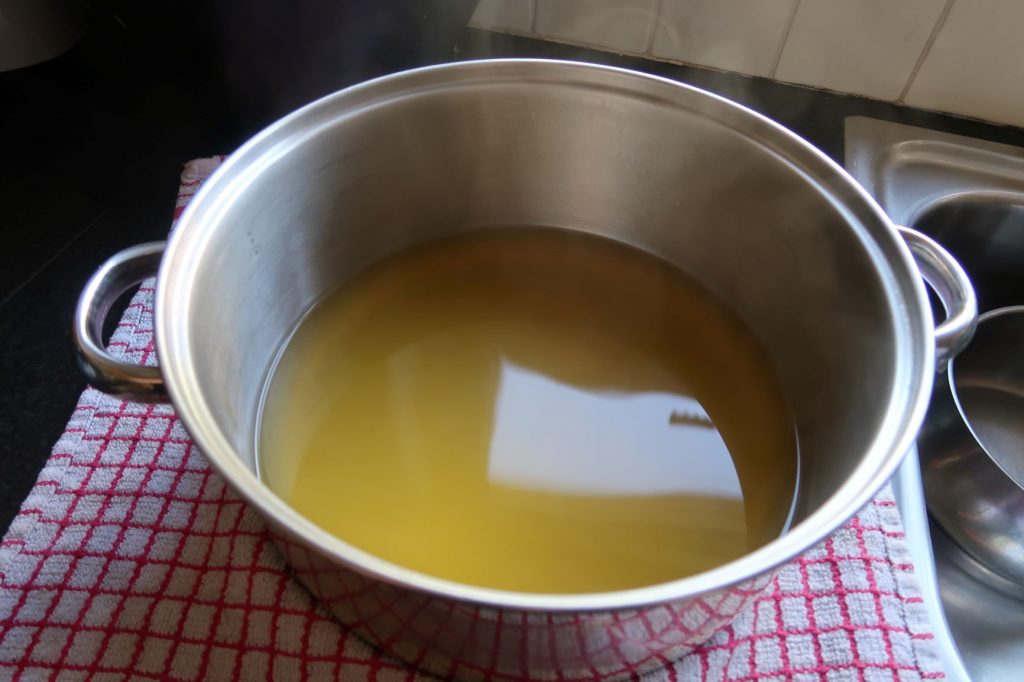 Once removed from the heat you need to strain the liquid to remove the flowers and apples, leaving you with a golden colour liquid. Add 700g of sugar (we used a brown sugar) and reapply to the hob to simmer for 2 – 3 hours. I made the mistake of leaving a lid on my pan which slowed the evaporation and meant I had to put it back on for a further hour. Don't be like Emmy, leave the lid off!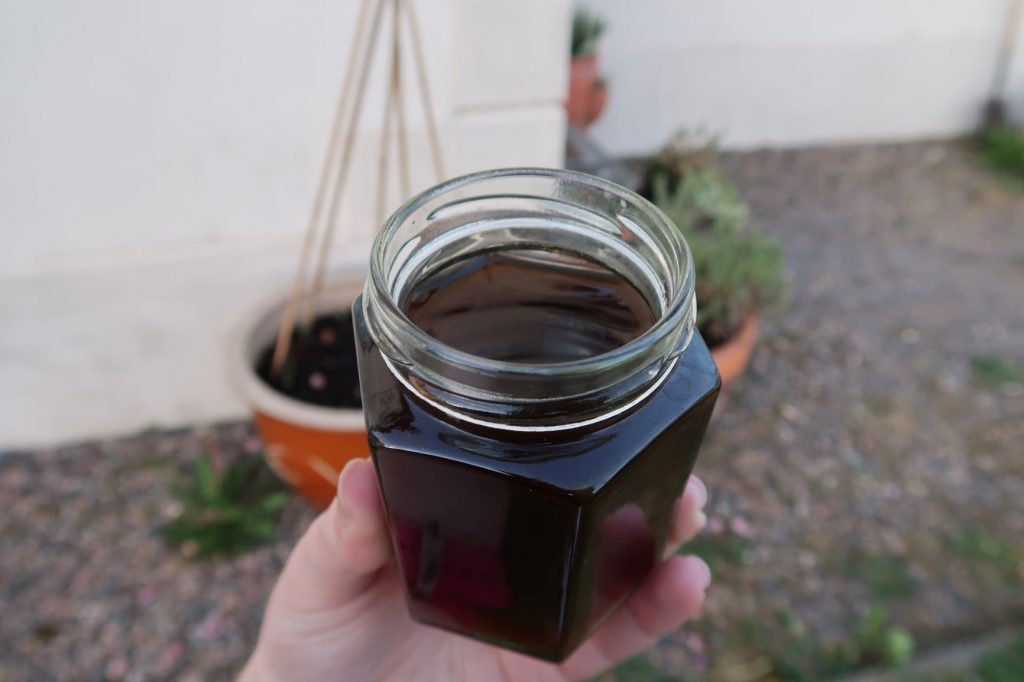 And this is the completed product. We made enough Dandelion Honey to fill a jar and a bit (no labels on them so I guess 400ml+ of honey) which will do us an age. As I said at the start the honey is thinner than I expected and more like a syrup than a honey consitency. Bright side is if it stays this way, it will pour super easy over pancakes and porridge. The colour is dark though I imagine it would be lighter if you use white sugar, we chose to use a brown sugar for ours.
Ingredients and method in brief:
150 Dandelion heads rinsed
1 splash of vanilla extract
1 lemon juiced (or use the liquid version if it's what you have)
Boil for 30 minutes and then strain to leave a golden liquid.
Leave to simmer on a low heat for 2 – 3 hours to reduce. Pour into sterilised jars to cool and tada, vegan honey is yours!
P.s. please do wait for the dandelion mixture to cool before touching or trying to taste as while it may look "warm" the mixture is very hot even when simmering