It's no secret that I have used A LOT of different eco friendly deodorants over the years. I made the switch to natural deodorants around 5 years ago to avoid harsh ingredients, aluminium being a big one for me.
You can totally flick back to see some of the previous natural deodorants I have reviewed but in this blog I am going to spill the tea on how I found 3 all natural and all plastic free deodorants I have been using latey. Scrubber, Wild and Earth Conscious.
---
This week I have been wearing Scrubber and I'm really pleased with it. I have wore it about the house and out on walks so for transparency there were no heavy duty sweaty days this week for me.
The Ylang and Rose scented one which I have been using smells magical and I genuinely don't feel the need to wear any perfume with it on. The brand do have another fragrance, they have the Grapefruit and Mandarin also pictured. While the products are essentially unisex I would say most men are unlikely to love the Ylang and Rose as much as I do but there will be a scent to suit everyone.

The ingredients are minimal and the packaging is cardboard. The products are suitable for vegans, aluminium free and 100% natural. They really have ticked ALL my boxes, genuinely not a single complaint.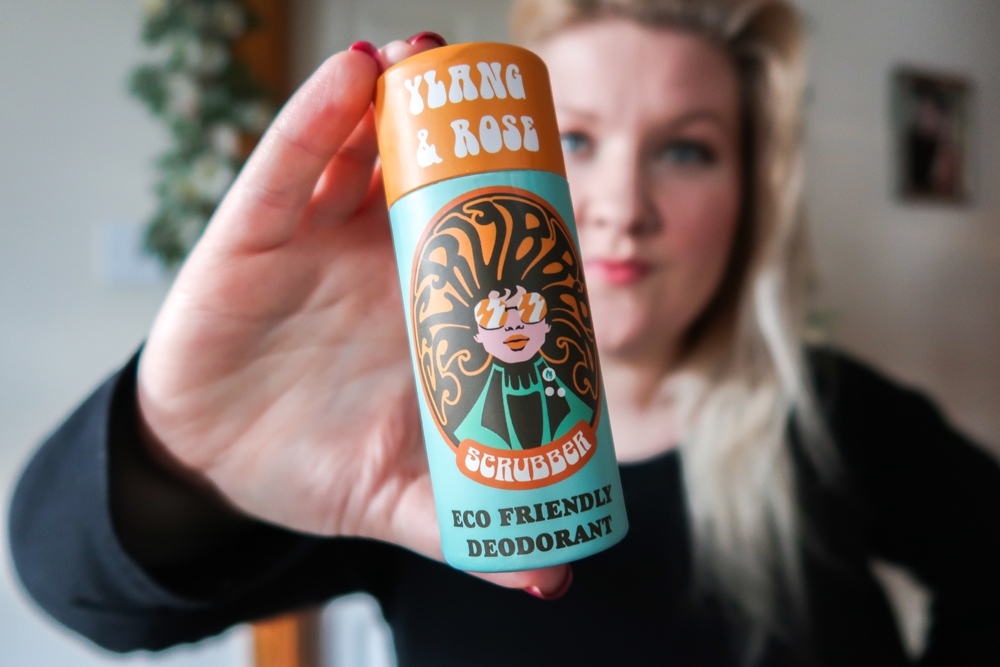 In the past I have used other deodorants in cardboard tubes which got stuck due to moisture gathering on the cardboard but so far so good with this one. My top tip for if you do ever experience a deodorant stuck in its tube is to just treat it like one in a tin and use your finger to apply it. You don't need to be afraid of your armpits.
On a side note, the branding is pretty funky too – check out those vibrant colours, these tubes will be super easy to spot in your bag and are unlikely to blend in.
Prices start at £4.79 for subscriptions on their website.

P.s. keep an eye out on Instagram in December if you want to win one of these…. I may have a few competitions incoming – hint hint!
---
Next up we have Wild. For me this looks the most like one you would find in a supermarket or chemist… but you actually subscribe to get it mailed to your door! The mailer box is pretty slim and fits through the letter box. Its packaged fully in card which means you can recycle the postage materials and get on with using your deodorant.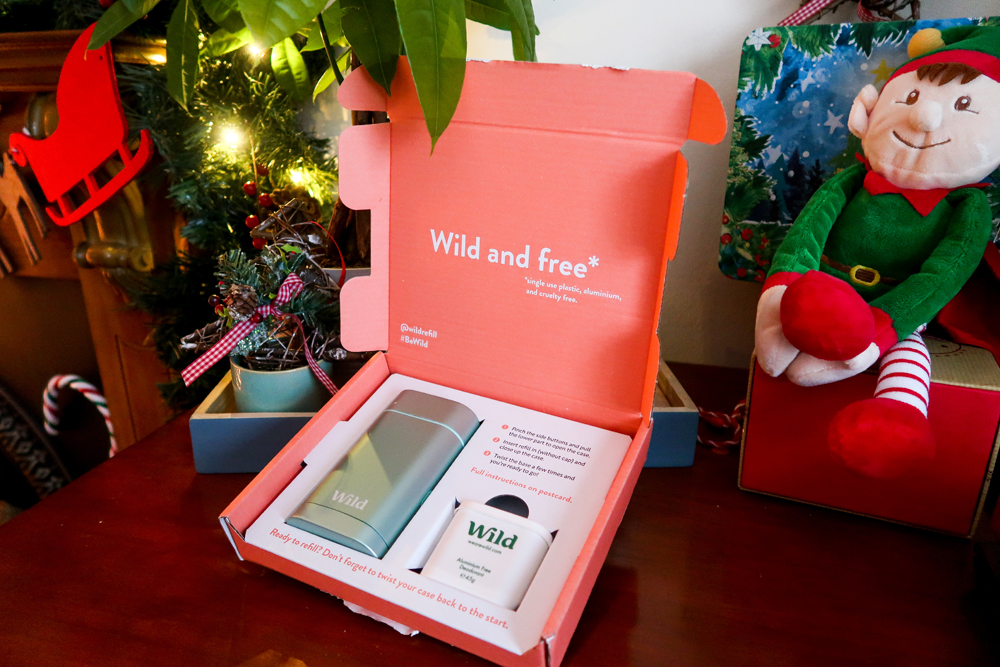 I have the starter pack which comes in two parts. The actual tin you use and the refill, I was actually amazed that they have six fragrance options, definitely more than most eco brands. To put the refill in you simple pull off the bottom, pop it in, put the cap back on the base and twist to roll it up. Don't try and squish it down from the top like I did! Follow the very simple instructions (honestly, I don't know why people give me instructions some days!).
Out of the three I am reviewing today, this is the most functional for throwing in your bag. Not because it works "better" but because it can be applied like a traditional stick deodorant on the go and has a sturdy aluminium case that is unlikely to get dinted as easily as a carboard tube.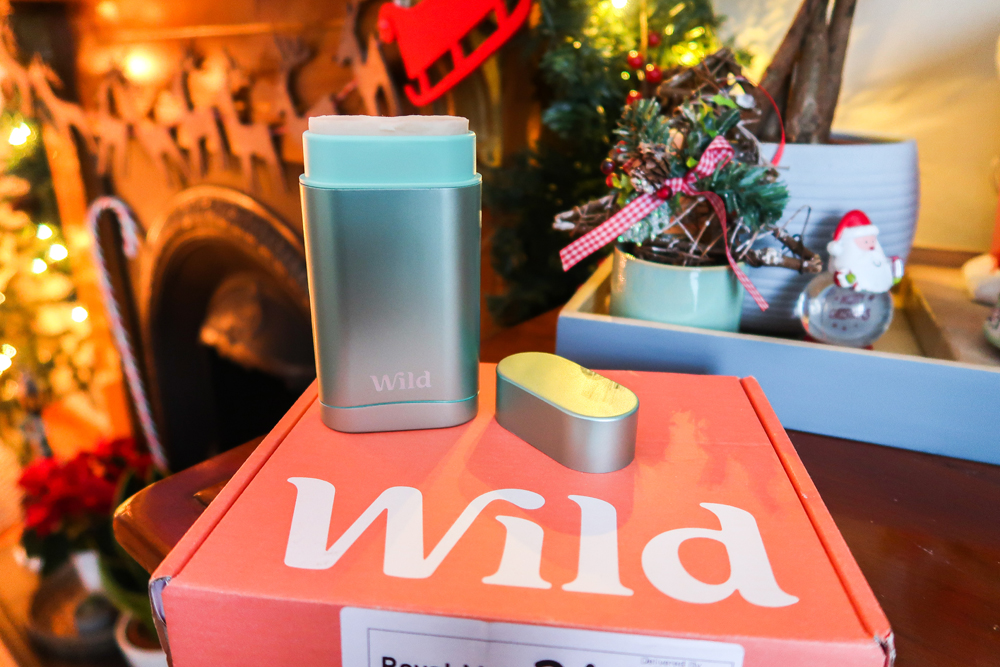 I was quite pleased to hear my sister had actually bought this and was enjoying it too – always good to get feedback from family members too. Personally I think this one might be a good long term fit for me based on the functionality and the fact I can order direct.
You can also get 20% off your first order with them using this link (This also gives me 20% off MY next purchase – win win).
Prices start from £5 per refill.
---
The third option I can give you for a natural and plastic free deodorant is Earth Conscious. These are made in the Isle of White and they have the option of deodorant in a tin, a carboard tube or the completely package free "bare bar" which is always an amazing option for the earth. Mine was sent to me wrapped in greaseproof paper and while I wouldn't want to travel with it (though you could if you popped it into a storage tub) it is fantastic for putting on in the morning.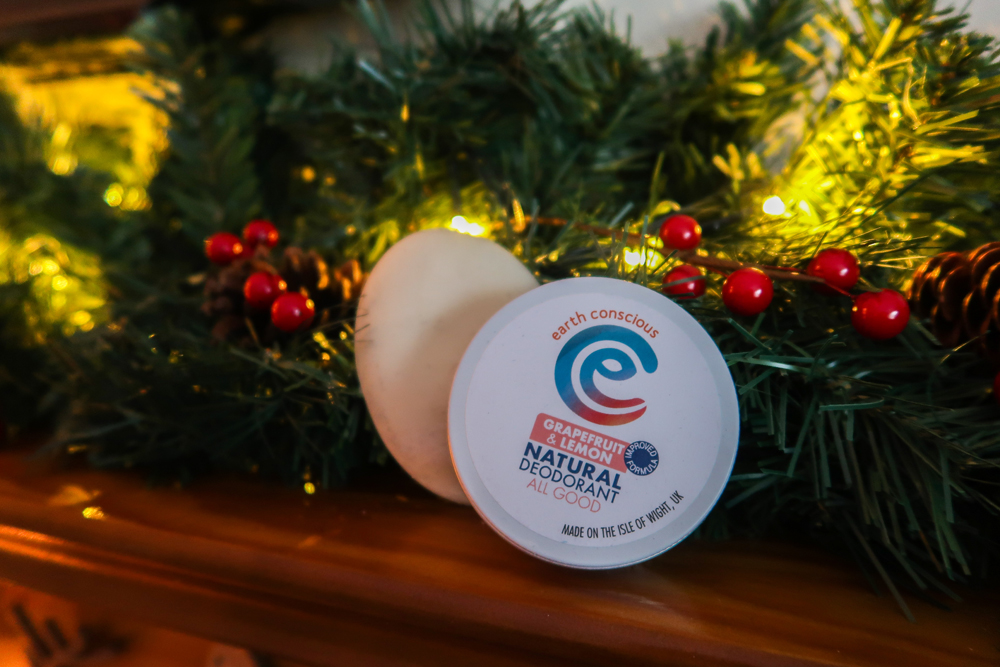 To use the bare bar you need to hold it under your armpit to warm it up a little so the product will glide on. It will likely be quicker to apply in the summer when the warm air won't make the bar quite as solid as the cold winter temperatures.
I love that this brand has a good variety of deodorants styles, they even offer stronger protection if you are very sweaty and unscented versions for those with more delicate skin.
Prices start at £7 on their website.
Please note all items in this article where part of PR packages, opinions are my own and no payment was made
---
Other Articles You Might Enjoy: