Women spend almost 10 years of their life on their period with an average of 450 menstrual cycles. Most period pads in stores are still being made of plastic (each one contains up to 4 plastic bags worth of plastic!) and most tampons being wrapped in plastic and/or having plastic applicators so there is potentially a whole lot of plastic involved in our periods. On top of wanting to avoid the plastic in traditional period products, most of us don't like the idea of having harsh chemicals next to or inside our body so the best thing we can do for the planet and our bodies is to make the switch to reuseables.
I've been using a Mooncup from I was 22 which I am forever thankful to for helping me reduce my plastic waste. In fact – in the almost 14 years I have been using the Mooncup I have only needed to replace it once after owning my first one for 10+ years! Back then, when I was looking to reduce plastic waste from my periods the only options were reuseable cloth sanitary pads made by work at home mums or the Mooncup. Fast forward and now there are a whole range of products on the market to suit every need so no excuse for period adding to landfill.
So let's look at the options!
Period pants
These have really picked up in popularity in recent years and are now starting to make their way onto supermarket shelves. There are so many brands available when it comes to period pants so it's best to read some individual reviews to see which type will suit you best because most brands offer more than one style and let's be honest, if you haven't used them before you're going to have questions. Do they fit well? Will the leak? Do they smell? How do I wash them?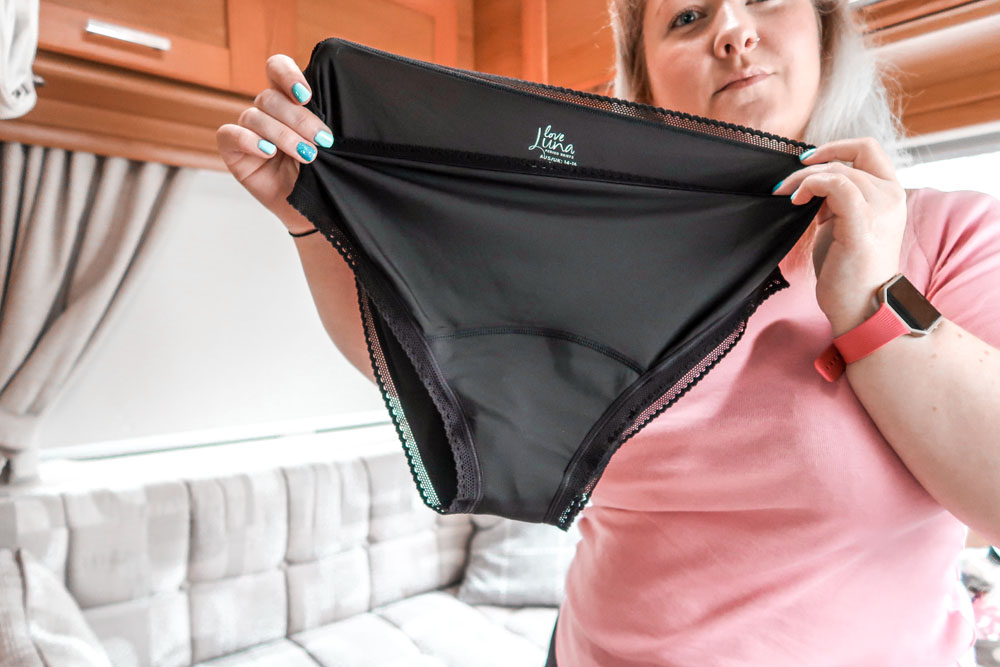 In the past few months I have tried both the Love Luna period pants (PR product) and the Cheeky Wipes sporty period pants. Washing them is easy, some people give them a rinse under the cold tap before washing but as I only wear mine as back up or on light days I just pop them in with my usual dark wash. Prices can range from £10ish a pair to £25 a pair so they can seem steep when you need to buy several pairs to get started but over time they will pay for themselves as they will last years. Other popular brands include Wuka, Thinx and ModiBodi.
Reuseable pads
As with shop bought pads these can be purchased in different sizes and absorbancy levels to suit the buyers need. They stay put with the help of a little button fastener which hooks them in place around your underwear. The fabrics use can vary from brand to brand with some using cottons, bamboo, microfibre or even hemp.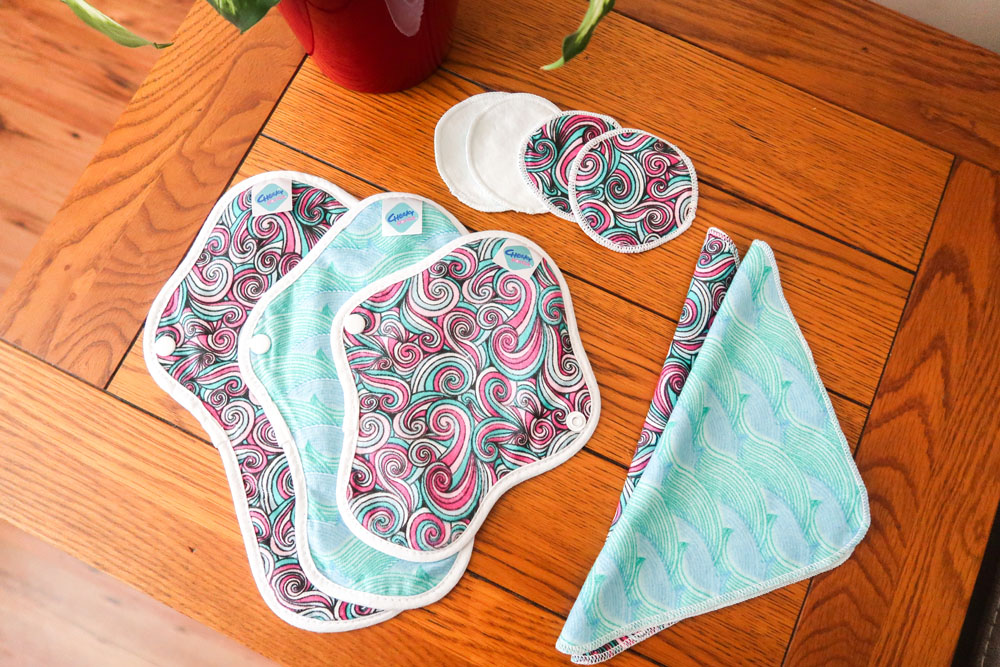 Having used the Cheeky Wipes pads I can confirm that the natural fabric pads are far more comfortable than plastic ones. There are no chemical smells and they do a fab job.
Other brands worth checking out include Dame, Imse Vimse and Bloom and Nora.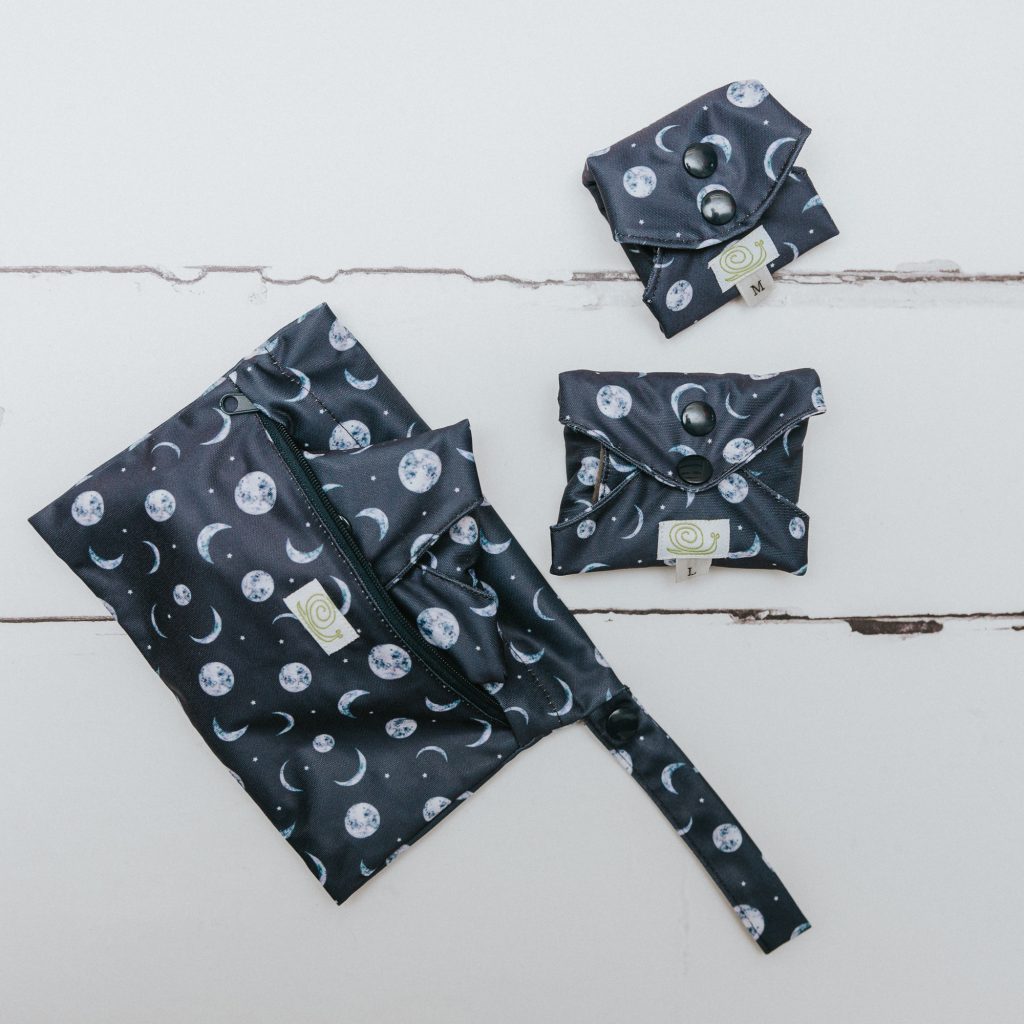 On a side note you can also buy reuseable pads for incontinence or to replace panty liners. You can check out the cute Lamazuna panty liners here.
Cups
This is the option I favour, I have been using cups for almost 14 years and always found them reliable. There is a great quiz on the Put A Cup In It website to help you figure out which cup would work best for you. Remember to check you pick the correct size as this will change depending on age and whether you have given birth.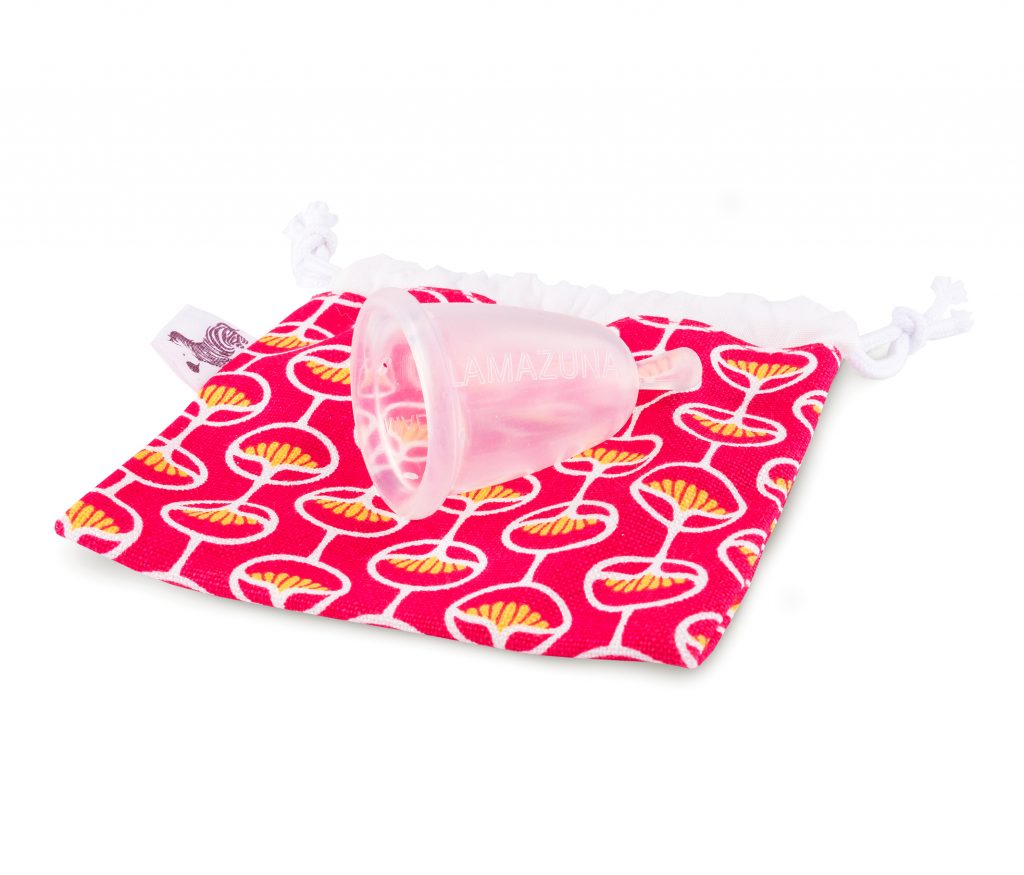 You can now pick cups up in most supermarkets and chemists making them highly accessible but I recommend buying from a local eco store to help support their business as the prices are generally set by the manufacturers and don't vary much regardless of where you buy your cup. If you like locally made Mooncup are made in the UK and Lamazuna are made in France.
Organic and compostable tampons/pads
TOTM were the first brand I remember spotting on the shelves of a Tesco when I was on holiday and realised I had forgotten to bring my cup with me. Yes they cost me more than a pack of own brand (plastic and chemical filled) pads but I was so pleased I could grab something that was plastic free and organic. They make plastic free tampons and pads very accessable.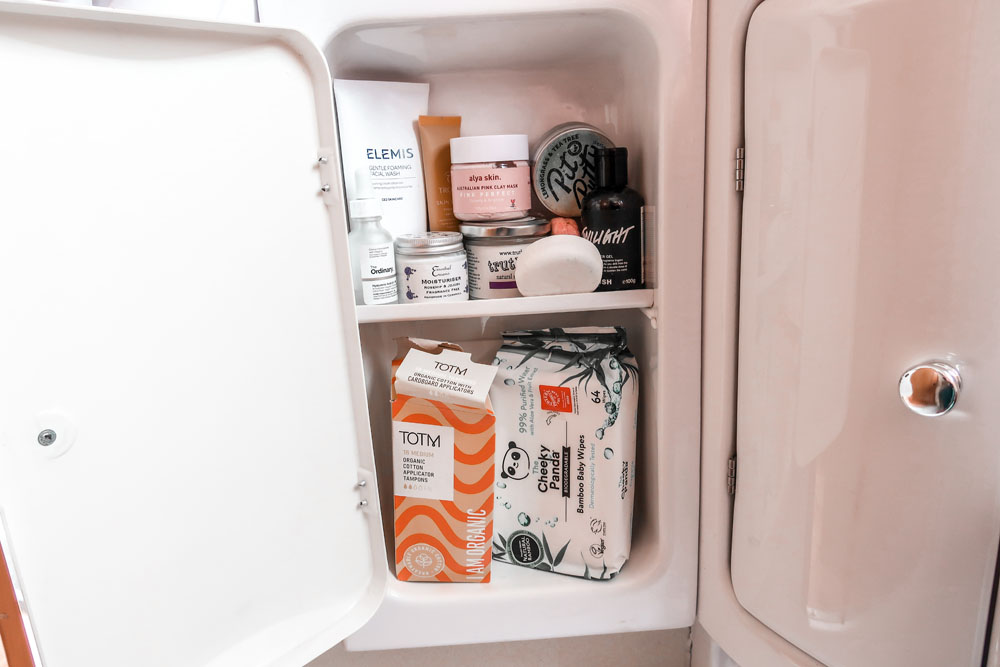 Other brands now offering organic and plastic free tampons include Albany Mae, Flo,OHNE and DAME.
Reuseable tampon applicator
This was something I only recently discovered thanks to DAME who offered to send me their D applicator for tampons. For those who really don't want to leave their favourite tampon brand but are willing to give up the plastic applicators in favour of a reusable then this is perfect. It is still made of plastic but it is the worlds first reusable applicator and fits with most branded and own brand tampons and can be reused over and over again.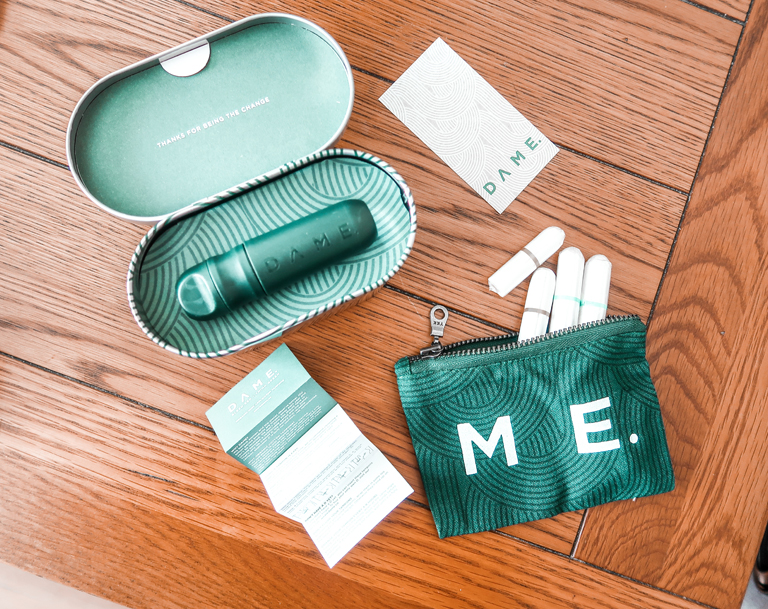 __________
There you have it – a whole range of options to ditch plastic from your period. So which one are you going to try?
__________
Other articles you may enjoy: