**Guest blog by Alice Ojeda of Authentic House**
Sustainable living is a big word for all the tiny choices and decisions we make every day. Since I made
the decision to use less, reduce waste and buy products that resonate with my values, I've realised how much those everyday choices add up. Multiply them by all of us and, as Plastic Free July reminds us, you have a movement.

And then there's my relationship with skincare.

Beauty isn't known for sustainability. Rather, it's an area you'll most often be encouraged to contour or chemical peel away to some better version of you. That said, I've always had a soft spot for skincare. I remember being able to afford my first tube of serum (in plastic of course) shortly after graduating from university and the pride I felt when my family commented on how smooth my skin was looking.

The way we care for our face and body matters. After all, it's how we interface with the world and, as a woman, I feel countless daily reminders showing my conditioning to connect how I look with my confidence. Confidence is linked to our voice and, in this imperfect world, our voices matter.

This last year, I've been on a particular kind of path. It's been a long process towards creating a sustainable skincare range that ticks all my eco-friendly dreams (it's refillable and made with organic and upcycled ingredients), while also giving that smooth, clear skin wow factor. As a person in my early 30s, I've also been delving into herbs (like marigold and rosehip) that heal and regenerate, while also studying active ingredients like niacinamide, peptides, hyaluronic acid and ectoin – all trusted for their 'anti-ageing' or skin protecting properties.

As you might have noticed, I'm the kind of person who loves to get into a topic and learn, and the skincare range I've created reflects this. I've blended in all the ingredients I could within their complementary properties and acidity levels. I've learnt a lot!

Which brings me to your sustainable skincare routine. You might be looking at your own bedside drawer or bathroom shelf and wondering, how sustainable is it really? How do I spot greenwashing? Am I making the best choices for my skin and the planet?

There's a lot I can share. So, let's get started. How do you create a sustainable skincare routine?
Natural does not equal sustainable
Check for plastic inside the bottle
Look for circular skincare
Find certifications you value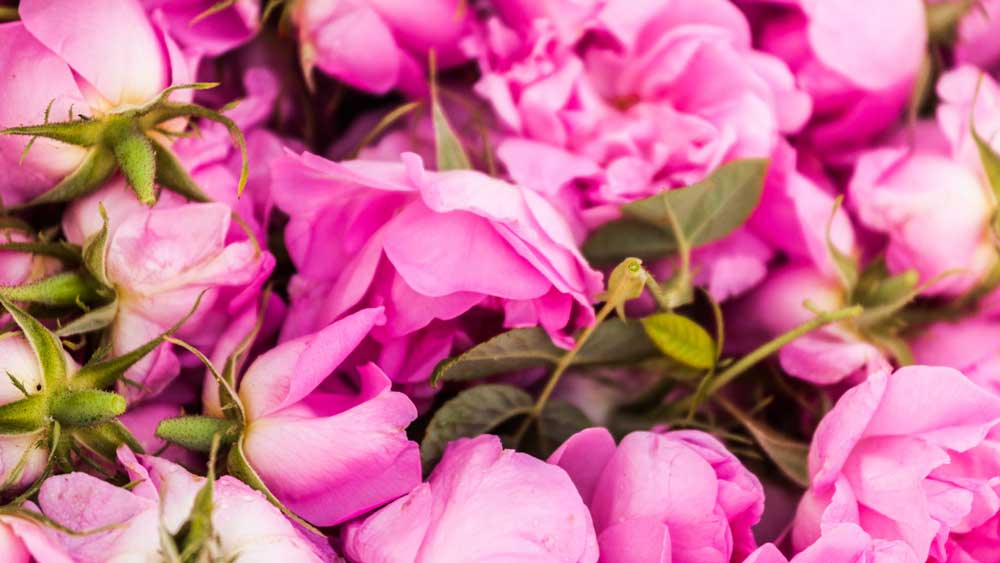 Natural does not equal sustainable
While a good rule of thumb for checking ingredients in your skincare is, 'Could you eat it?', natural alone doesn't mean an ingredient in your skincare is sustainable. A first question to ask is whether the ingredient is organic. Skincare makers pride themselves on this, so you'll know if the ingredients are! Organic ingredients are farmed in a way that respect nature.
We won't stop there though. Secondly, you could think about the ingredient's yield. For example, rose essential oil is prized because, for every 1kg, it takes 3,500-5,000kg of rose petals to make it. That's a tiny yield when you think of the land and resources needed to grow the flowers. When looking at natural skincare, some of the best ingredients to go for are hydrolats or floral waters which are by-products of essential oil distillation with a much higher yield, and essential oils from waste citrus peel such as sweet orange (which is also very gentle).
Check for plastic inside the bottle
Did you know 9 in 10 cosmetic products contain liquid microplastic? This shocked me too when I found out! And, sure enough, scanning several skincare products I used or from bigger brand 'natural' skincare, I found microplastic ingredients that never break down. Remember, what's left of our skincare after it's been on our skin is likely to go down the drain when we cleanse or shower, eventually into our rivers. Look out for ingredients with names like 'carbomer' or 'copolymer' (this last is surely a giveaway!) Easier still, Beat The Microbead offers a great app to check an ingredients list for you. And, if you were wondering about cleaning products, they often contain microplastics too. It's just that cleaning brands aren't required to share their ingredients!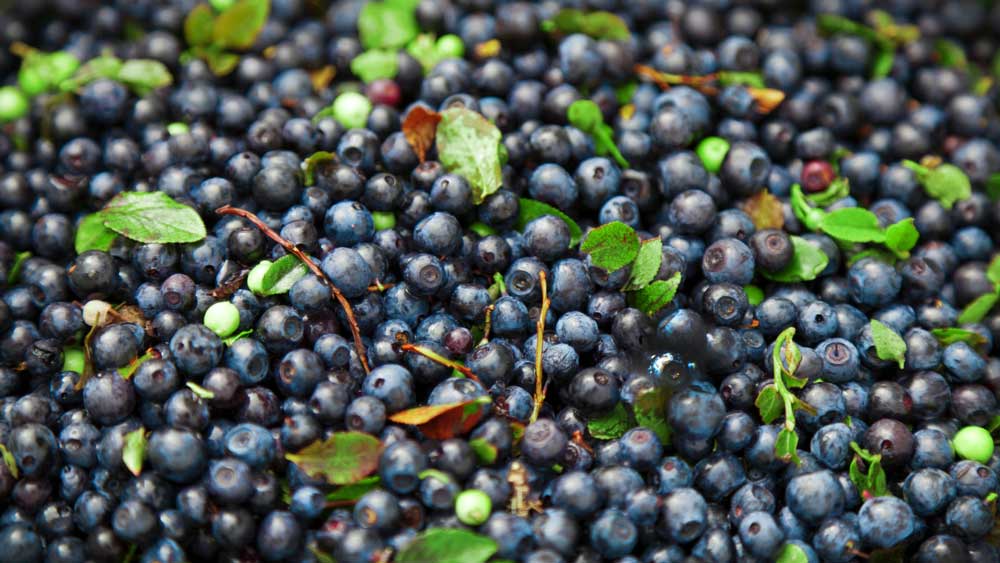 Look for circular skincare
When plastic was first introduced, there was an idea that it would be constantly reused and recycled. This didn't prove true, but circularity is something we can aim for. It means nothing is wasted and every resource is reused.
One of the exciting things about creating skincare today, is getting to repurpose ingredients from the food industry. Think blueberry oil from pressed blueberry pulp which is a greater source of pro-retinol than ordinary oil. I've used raspberry oil from juicing raspberries too. Or skin-soothing extracts from gin and beer fermentation. I challenge you to give them a try!

Another material that doesn't make sense as single-use packaging is glass. It's early days for me, but I'm trialling a refill system with my skincare with jars and bottles that are easy to clean and return for a discount. You can find more and more skincare brands offering refills, and the best way to encourage this is to try them out and send your packaging back again, or refill it in store if you're lucky!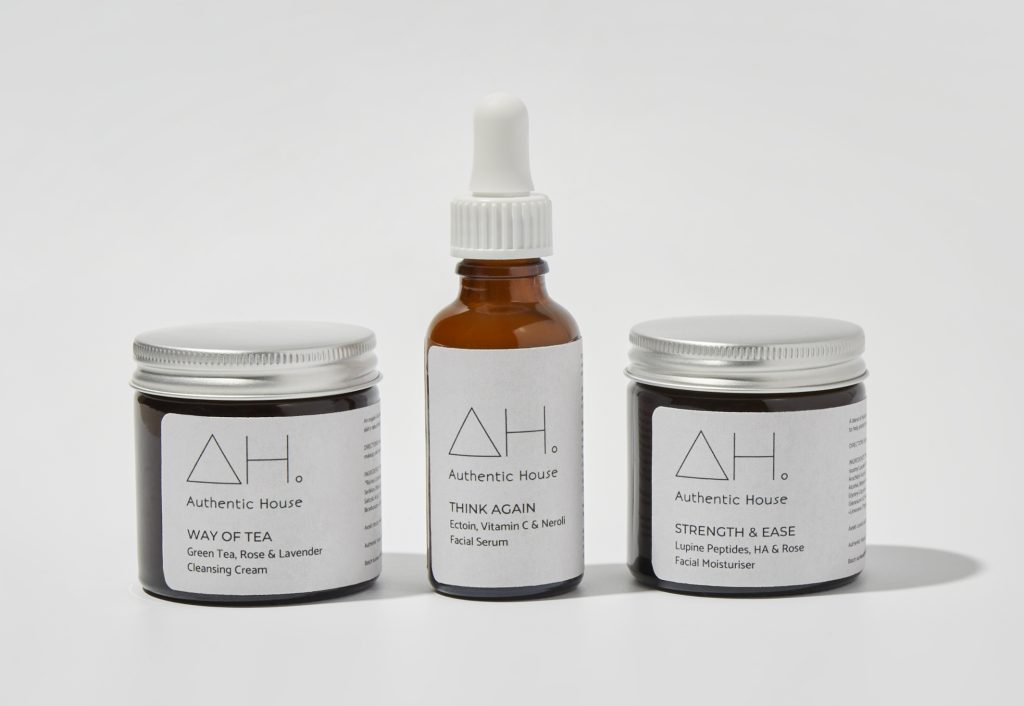 Find certifications you value
Think about the values you really care about in your skincare. Maybe it's organic, cruelty-free, a sustainable brand or microbiome friendly? In truth, there are so many certifications out there and they're a valuable, third-party accredited way of checking a product really matches your ethics.
When I began creating my skincare, my small business was already certified with 1% For The Planet, which is a transparent way to support vetted environmental NGOs through 1% of your sales. This gave me more confidence to go for my first product certification, Leaping Bunny approval.
Getting a certification is not easy and means monitoring systems, asking tough questions and getting legal declarations signed by suppliers (and, scarily, not every supplier is able to answer about their supply chain!) If you're choosing skincare from a larger brand, certifications are an easy way to assess their values. For smaller businesses like mine, it's good to understand certifications cost money and take time, so aren't always accessible. When we do have them, you know we care!
I hope these tips are helpful to you, whether you're a skincare lover making one sustainable swap at a time, or building a routine from scratch. Remember, as with all sustainable living steps, creating a sustainable skincare ritual for yourself is about making one choice at a time in harmony with what you value. And it all starts with reading those ingredients lists!

Alice Ojeda is founder of Authentic House where she makes and curates sustainable home and beauty products. You can find her new skincare range here. For all things skincare and sustainable living, you can find Authentic House on Instagram @authentichouseuk and chat with Alice in the DMs. Alice lives in Cardiff with her partner in life and business, Daniel, their furry family (aka cat and dog), lots of books and an overflowing vegetable patch.