Christmas is hard when you are trying to be ethical because let's be honest – most of the time we haven't lot's of time to source ethical gifts and the high street shops don't make ethical shopping easy. In the hope of helping you find some balance between giving and remaining sympathetic to the environment around us I have come up with a list of some gifts and festive treats that might just be perfect for your seasonal needs. Be sure to follow The Greener Guru instagram account because this December there will be a series of sustainable Christmas prizes to win!
Before being specific I am going to give some general plastic free ideas:
First up, there is the obvious option of trying to source specific items second hand. You can try ebay but I also want to remind you to think of supporting your local charity shops.
Charities often do their own range of ethical gifts at Christmas and I for one love them. My favorite charitable gifts include Oxfam Unwrapped, here you can buy gifts from £5 to £250 for everything from food for those in need to toilets and farms! A perfect gift for somebody who has everything really.
Gift vouchers for local businesses are a great way to support local and gift vouchers for activites are also fab. In the past I have given activity passes, concert tickets and cinema vouchers.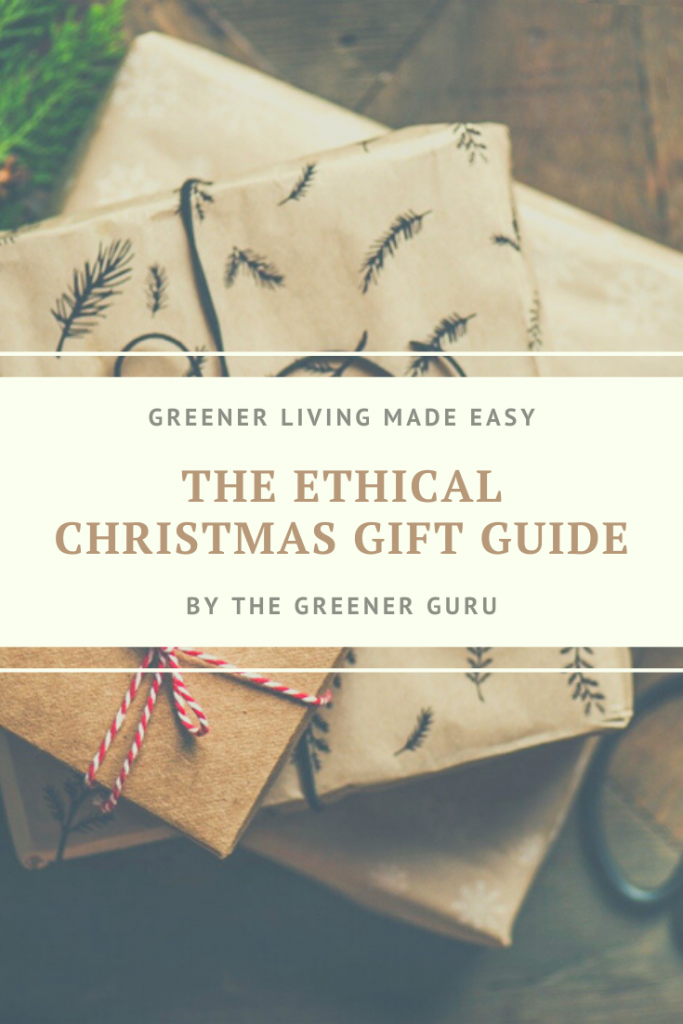 ---
Of course you know there is a shop right here on The Greener Guru but I have put together a list centred around ethical gifts you can get from the UK and Ireland because supporting our local economy and smaller brands where we can is more important this year than ever. So lets roll!
Consumables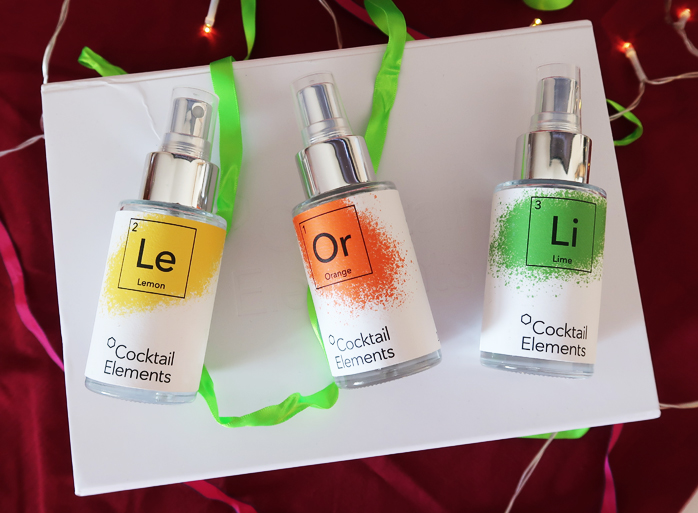 Linden Leaf Cocktail Elements x 3 for £25 – Have you ever thought about how many food miles and wastage is involved in preparing fresh fruit garnishes for our beloved G&Ts or martinis? Neither had I! These Cocktail Elements come in glass bottles and are sustainably produced using organic fruit. Each bottle will provide 80 sprays to spritz on your cocktails for a zesty finishing touch rather than buying lemons, oranges and limes which we all know sometimes go to waste when they have been forgotten about at the back of the fridge.
---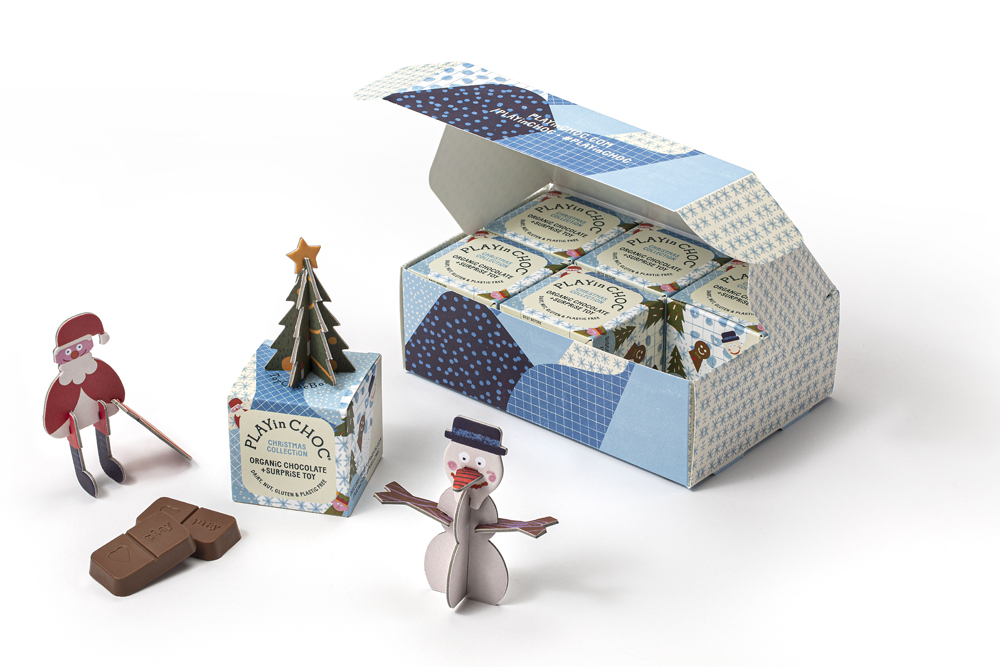 PLAYin CHOC £17.50 for a seasonal box of 6 or individuals for £2.95 each – forget the kinder eggs, these are the eco friendly treat to keep our kids entertained. Each box has 2 pieces of chocolate and a cardboard character that you build to play with. Perfect as a stocking filler or as a cracker replacement at the dinner table. With a whole host of awards under their belt, these products are organic, vegan friendly and free from plastic
---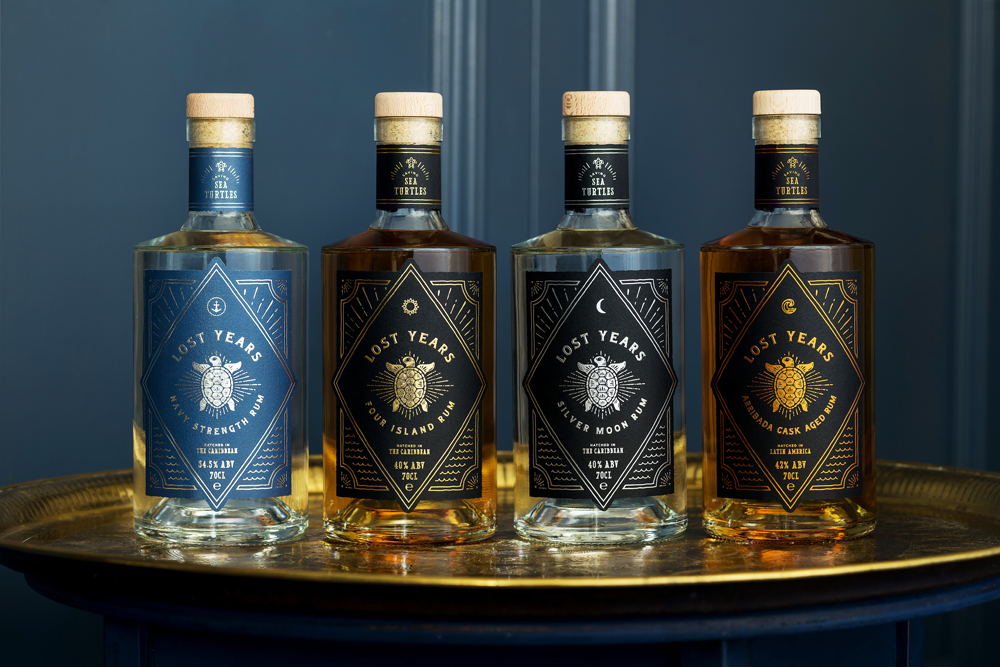 Lost Years Rum from £29.95 to £44.95 – Every bottle of Lost Years sold will save up to ten baby sea turtles thanks to their long-term partnership with SEE Turtles, a not-for-profit organisation devoted to protecting these endangered creatures. A donation will be made from every sale directly purchased from the website. The bottles contain no plastic – the tamper proof capsule is made from eco-friendly plant-based cellulose, the cork tops are sustainable wood, the fully recyclable glass bottles are lighter than most at 450g and the packaging the brand use to send it to consumers is fully compostable in just six weeks.
---
SUKI loose tea gift set with teapot £32 – In reality SUKI have other gift sets and so many products you could add to a hamper. Their teas are ethically sourced plastic free in nature and in their packaging. Their teapots are the perfect way to make your morning (or afternoon) tea. (head over to Instagram to see our recent chat on why plastic kettles aren't a great idea)
---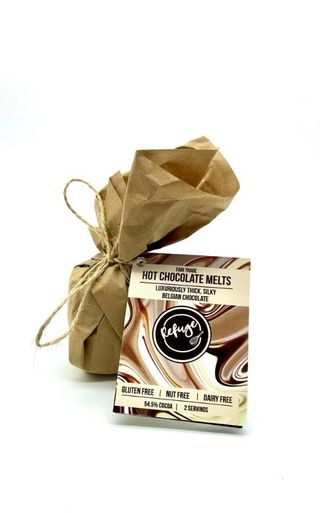 Refuge Hot Chocolate Melts £2.99 – Each melt makes 2 cups of vegan friendly hot chocolate. A perfect stocking stuffer or a Christmas eve treat. They also have a kit with a mug for £9.99 which would be great for a secret Santa gift. As a social enterprise, Refuge also donate proceeds to a Belfast based Human Traffiking charity, Flourish.
---
Neary Nogs Chocolate Subscription box £24.99 – Buy one box or subscribe for more but at £24.99 including postage this box is packed full of chocolatey goodness. Neary Nogs are Northern Ireland's first bean to bar, craft chocolate makers and the quality in their craftsmanship shows. To add to how fantastic the gift is, each subscription gets to nominate a healthcare professional to receive a free bar of chocolate. How lovely is that!
Gifts That Grow

The Woodland Trust trust have trees from £8.95 for one or £14.95 for 4 – These are part of #TheBigClimateFightback . If you have any avid gardeners or just family and friends who are trying to green up their garden the gift of a tree will be one that will stand the test of time and will still be growing years from now.
---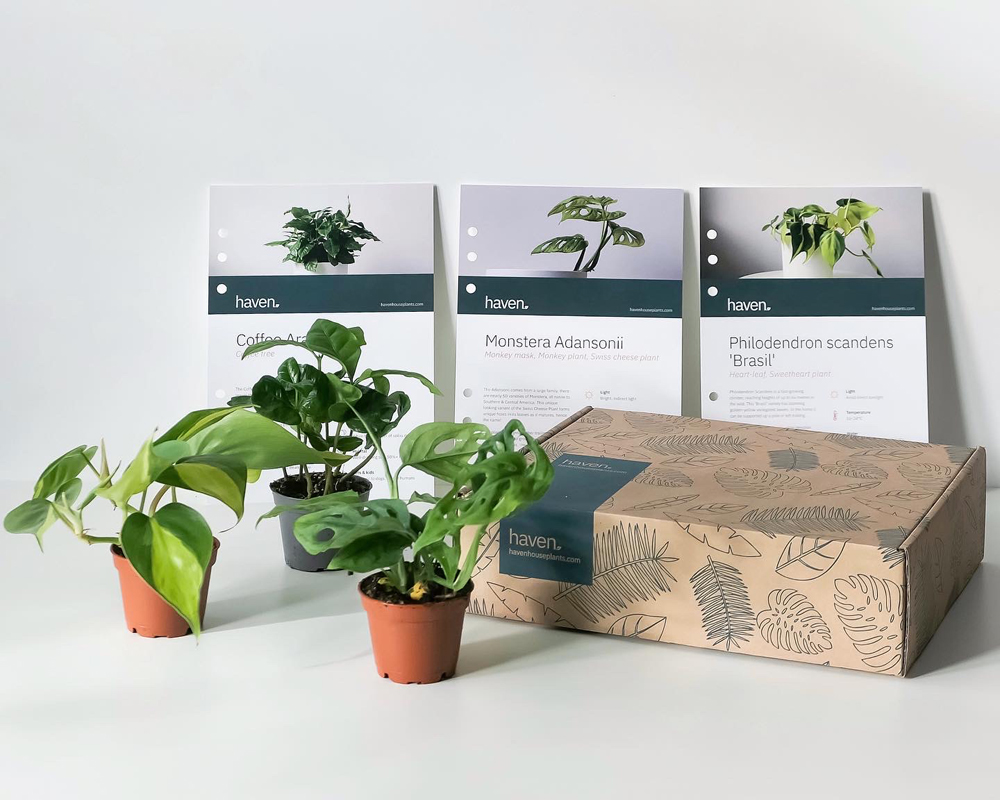 Haven Baby Plant Box £20 – there is always one friend that loves their house plants more than family and this gift set is perfect. This subscription box contains 3 baby plants with plant care cards all delivered in recycled packaging. You can buy one box or sign up to a subscription with delivery scheduled monthly, bi-monthly or quarterly. Anyone with a green thumb will adore this gift and I for one will 100% be buying it for somebody this Christmas!
Advent Calendar Alternatives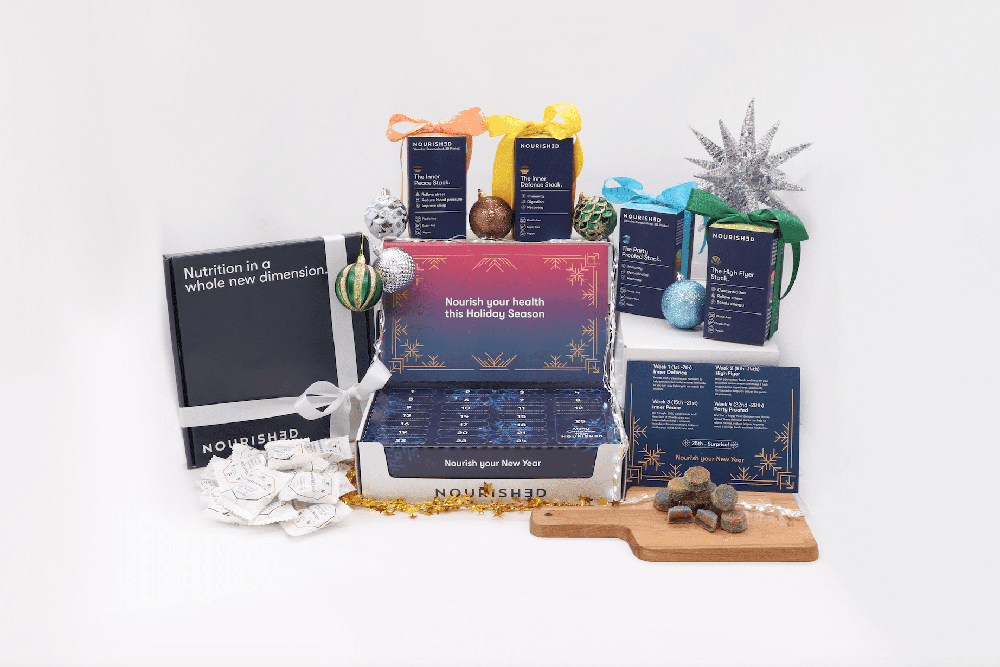 Nourished multi vitamins £49.95 – Give yourself or your loved one the gift of wellbeing this Christmas. Plastic free, sugar free and vegan friendly, these vitamins are 3D printed and designed to support your health during the winter season. Fill in a survey to let them know what your lifestyle is like and they will curate your perfect mix of high impact vitamins.
---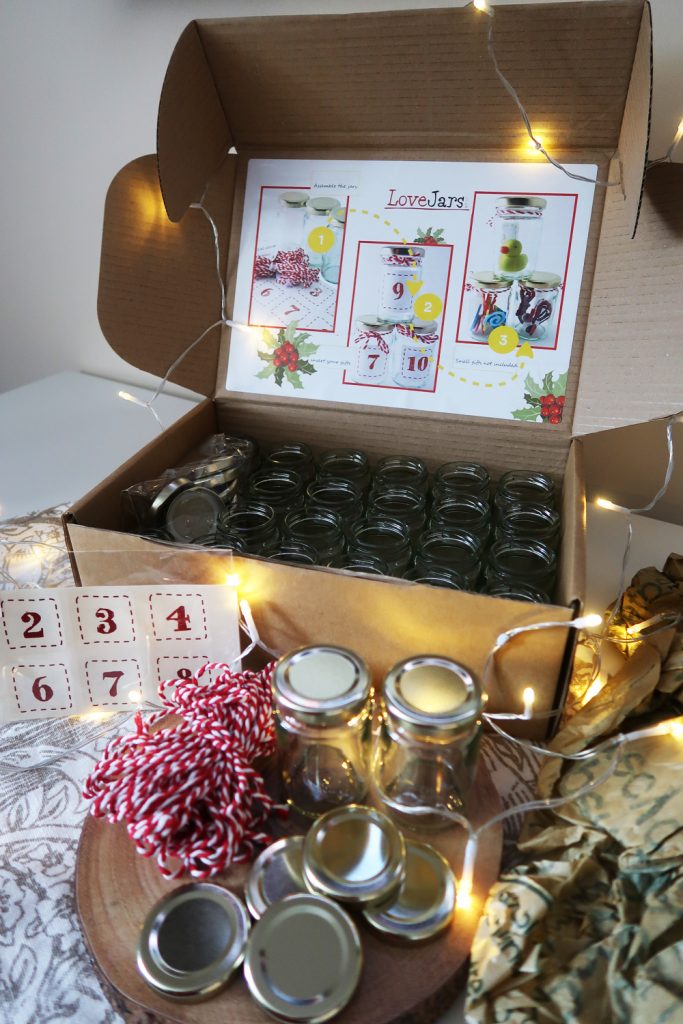 Love Jars jam jar advent calendar £13.90 – This advent calendar consists of tiny jars that can be customised with the provided labels and ribbons to be filled with anything you choose. It's sustainable because you can use it year after year, and it can be used for any member of the family – including pets!
---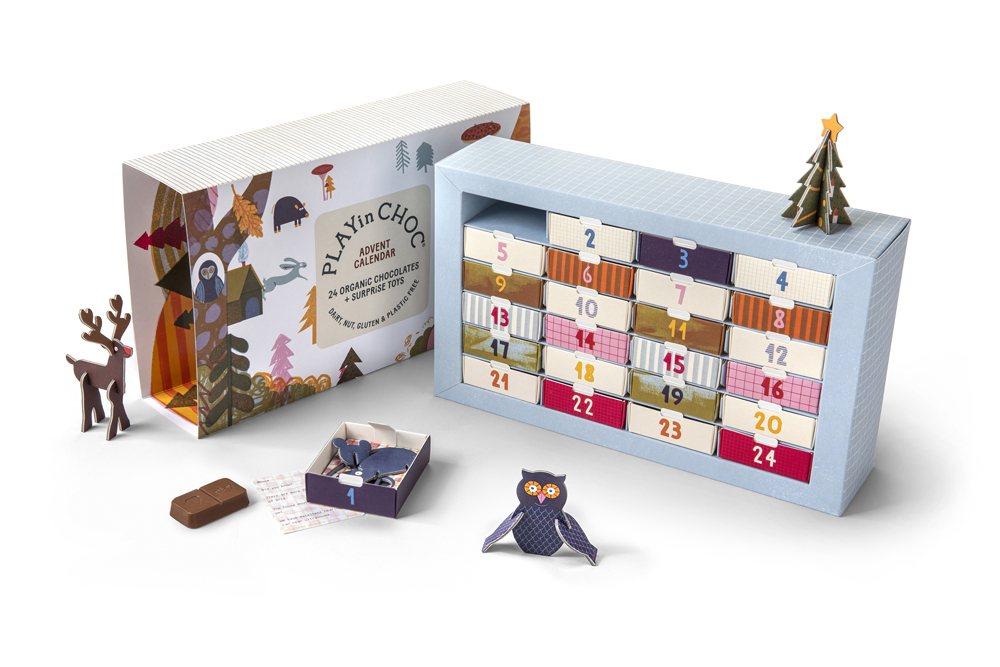 PLAYin CHOC advent calendar £55 or 12 days calendar for £27.50 – As mentioned above these are Organic, vegan friendly and plastic free. A more ethical way to enjoy chocolate and play time. The price is a little more than your average chocolate calendar but the quality and ethics are way above average.
Christmas cards & Crackers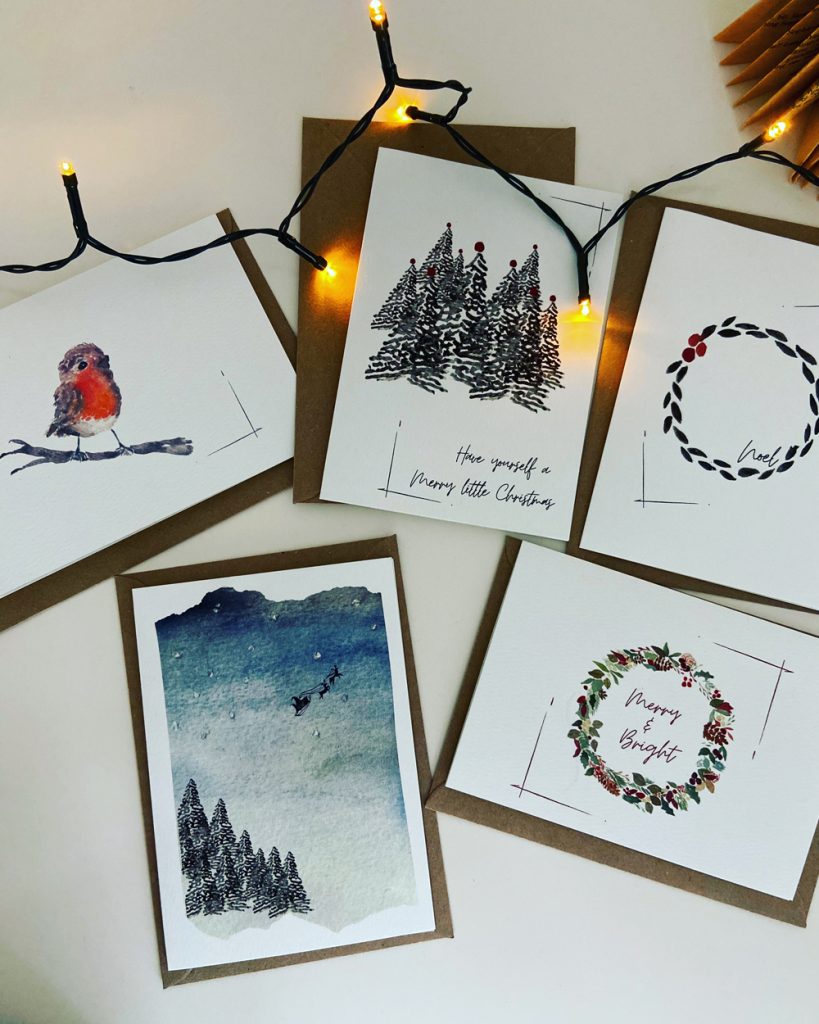 Willow and weeds from £9.95 for 5 – Printed on recycled paper and free from plastic sleeves, Jo has designed these cards with water colours and the most seasonal designs we could ask for. She also has calendars and prints available for gifts.
---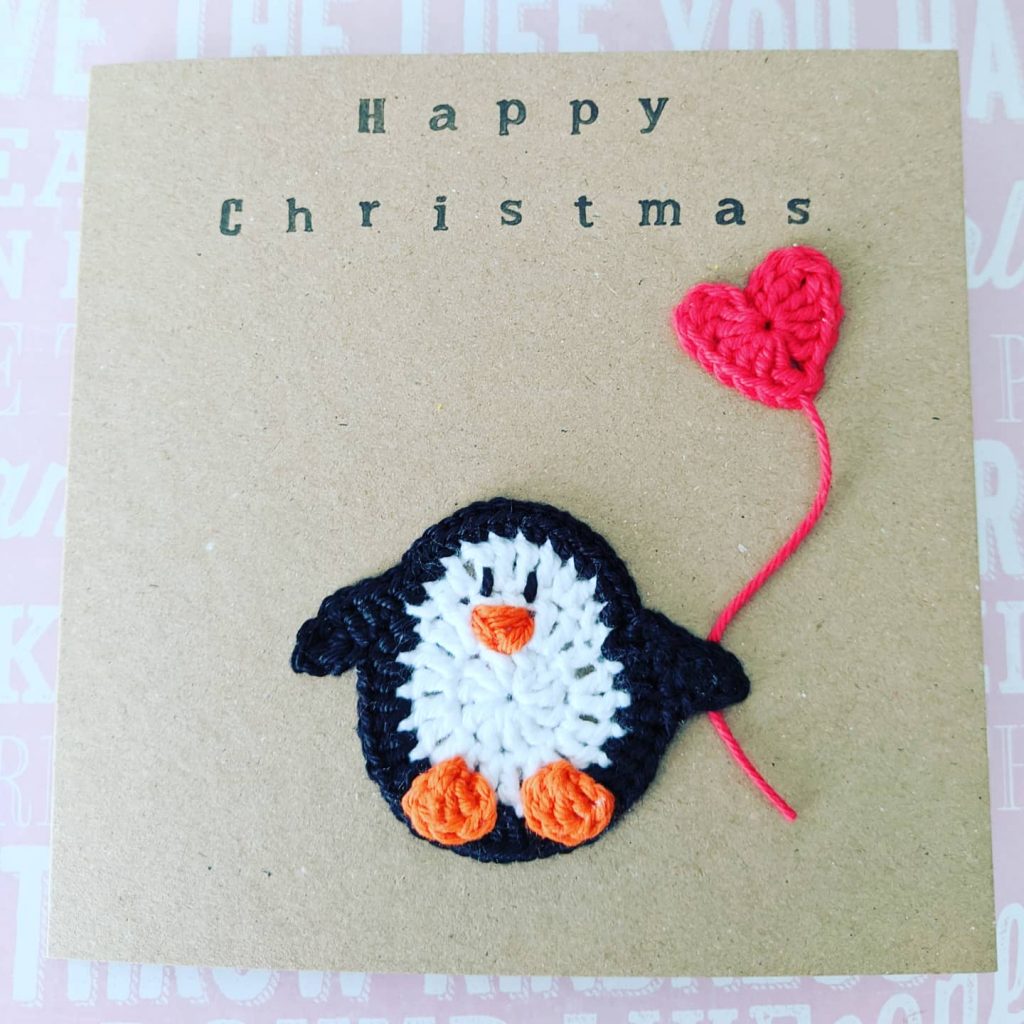 Ammia Christmas cards are £5 each – The ethos of Ammia is to create beautiful handmade gifts which bring joy and happiness while supporting and raising awareness of Down Syndrome and building her daughter's future. I particularly love the crochet detail on these cards.
---
Born and Bred plastic free craic'ers – awaiting launch mid November but I swear they are something special to watch out for and I will update once they launch.
Handmade gifts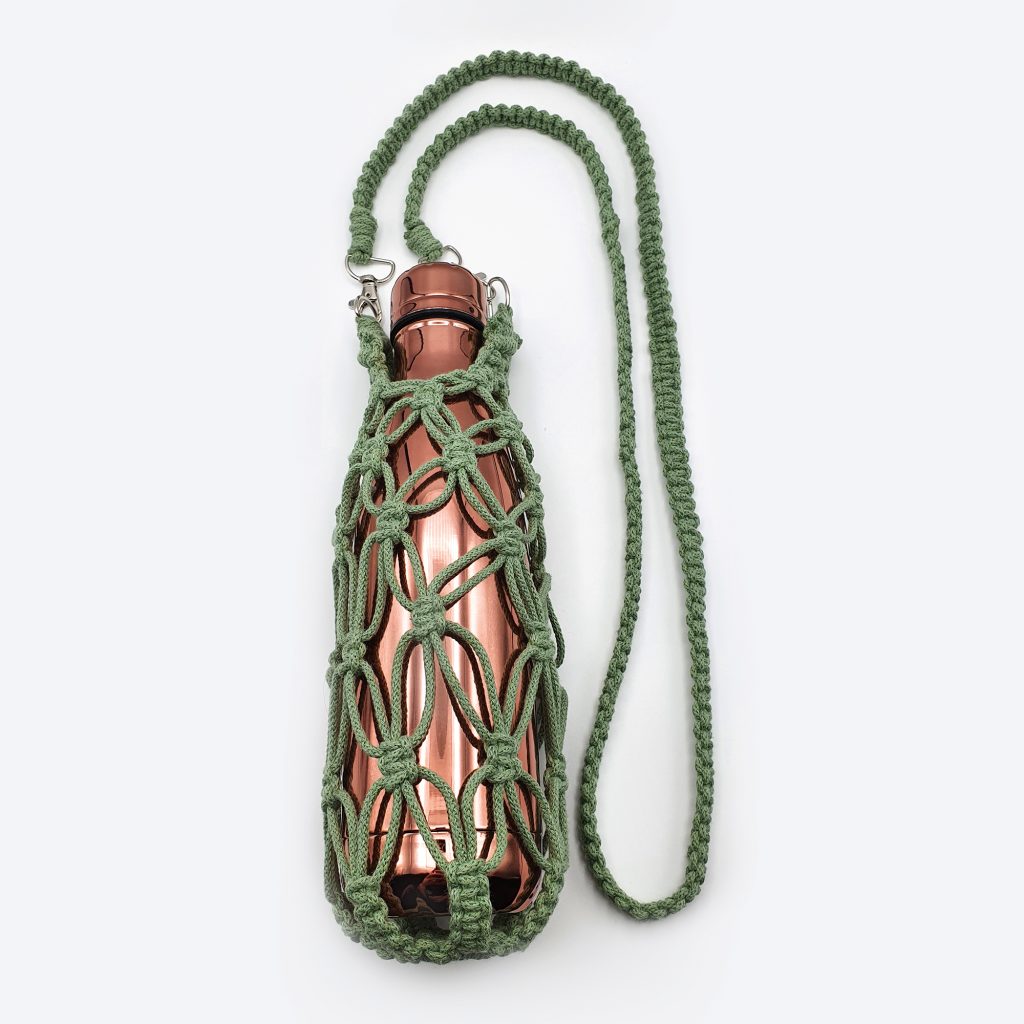 Irish Knots bottle bag £19.99 – Perfect for the stylish boho lovely in your life that's already a regular carrier of reuseable bottles. There are a few colour options and if I am honest I can totally see myself getting one of these!
---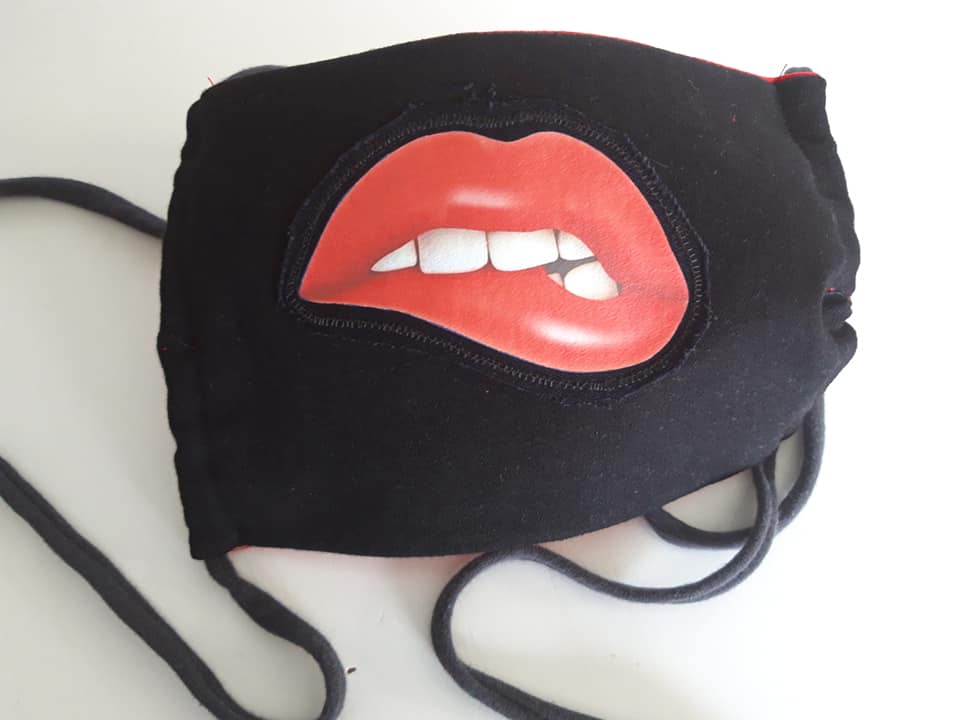 Titanic Denim lips facemask £20 – Handmade in Belfast, these masks bring back the personality and smile that our faces are missing when wearing our masks.
---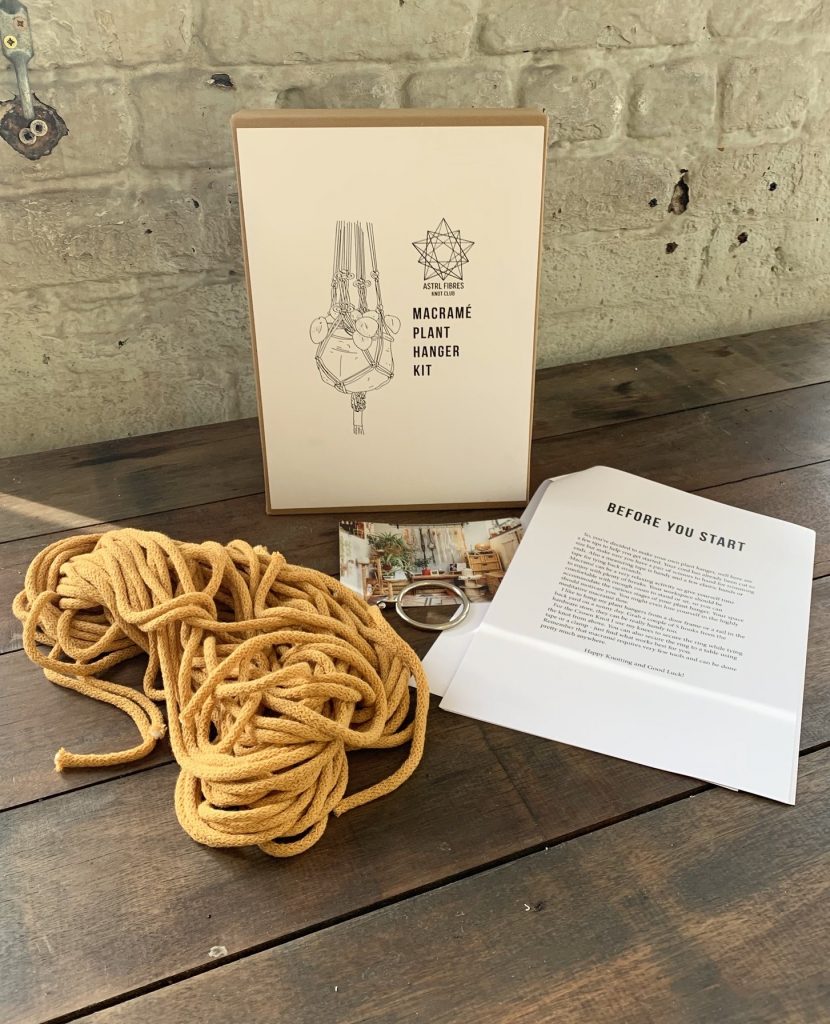 Astrlfibres DIY macrame plant hanger kit £20 – We all know a plant lover who will find room to grow their green leafed family throughout their home. This kit lets the recipient create their own plant hanger and comes in a choice of colours. Further DIY kits will be added to their store during November.
---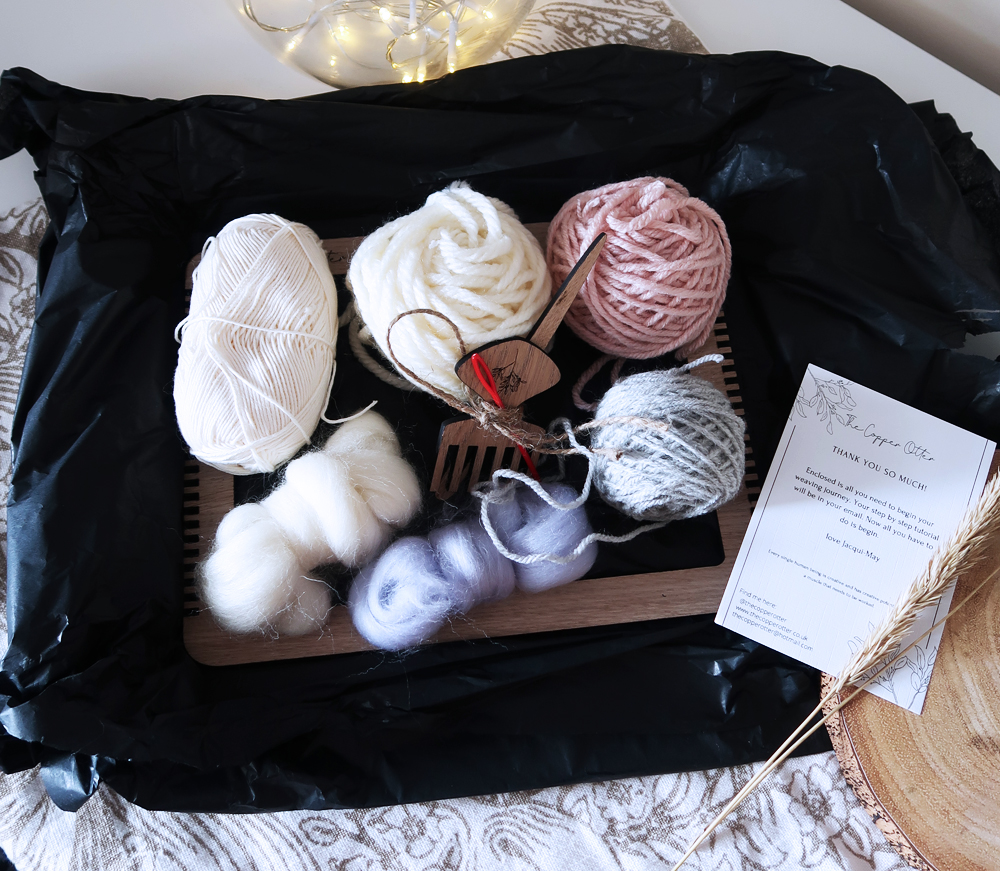 The Copper Otter beginner tapestry weaving kit £34.99 – I actually bought myself one of these recently and I can't wait to try it. Jacqui-May has put together a range of colour combinations to select from and sends you a Youtube tutorial to keep you on track when using your kit. Perfect gift for those who like to get crafty and love the boho feel
---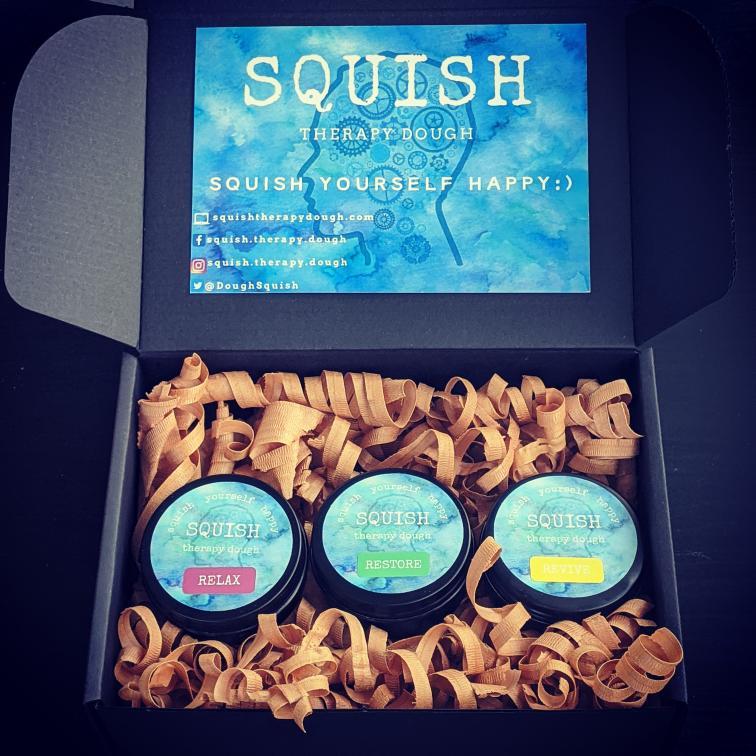 Squish Gift Set £20 – Playdough with a purpose! This playdough was designed by the company owner to help relieve stress and anxiety. Each dough has a different essential oil to affect the mood and the act of moving the dough in itself helps to bring a sense of focus and calm.
Beauty treats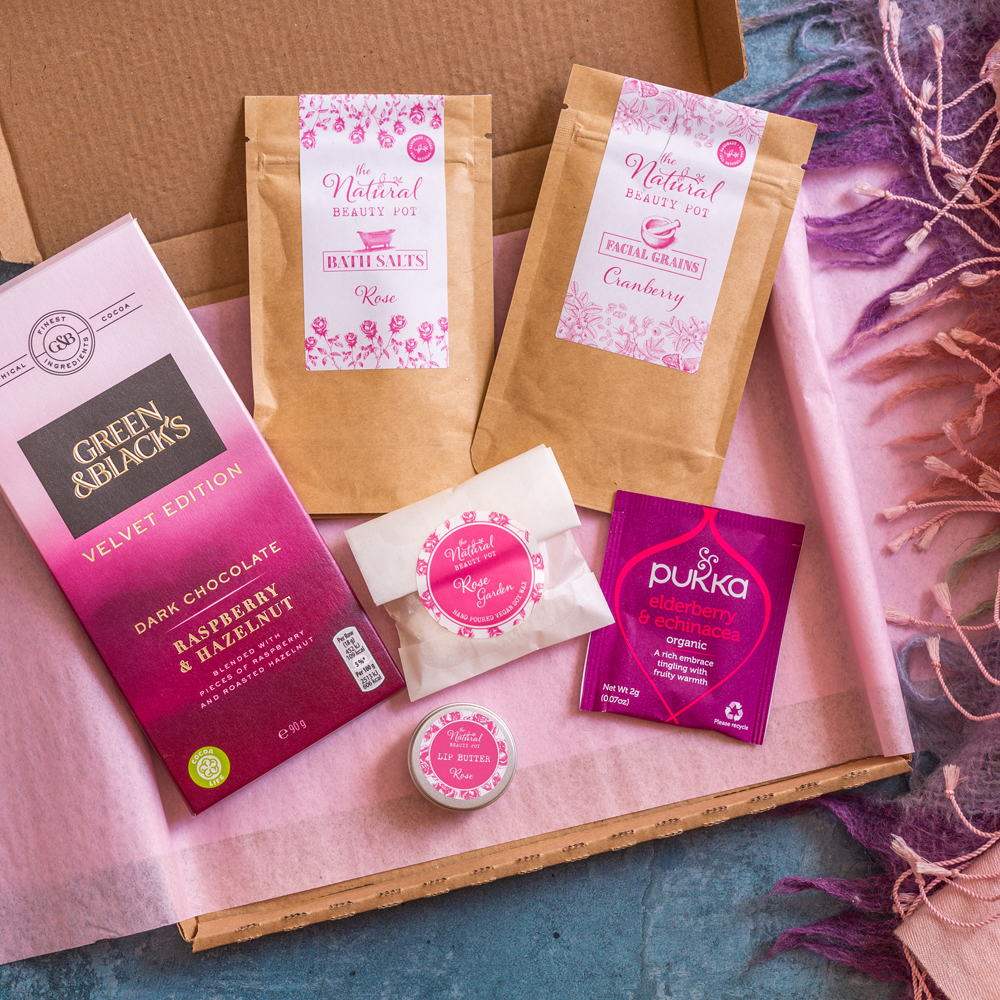 The Natural Beauty Pot Pampering Letterbox gift £22 – Sionna handmakes a range of gorgeous products to spoil yourself with but this letterbox gift can be sent direct to the one you love ready for them to sit down and enjoy a well earned pamper. I love that it contains her Lip Butter as these are pretty much essential during the colder winter months.
---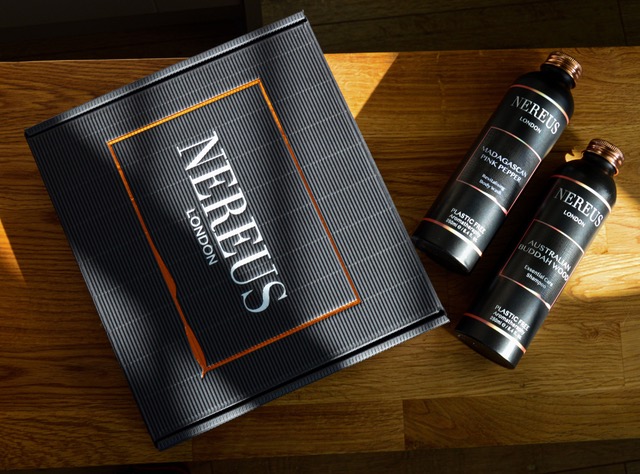 Nereus London Shampoo and conditioner set £50 – Finding plastic free haircare that works for everyone can sometimes be a struggle. Nereus have their 100% natural and organic haircare products in plastic free bottes. Perfect for the eco warrior not ready to give up their bottled shampoo and conditioner.
---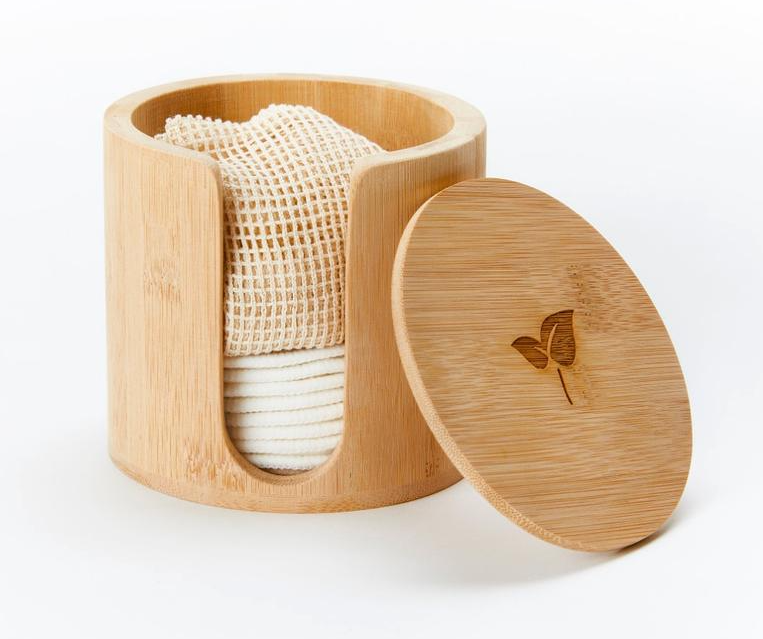 STYLPRO Bamboo Barrel £12.99 – making the swap away from cotton wool couldn't be easier and we have all seen the reusable rounds in the shops but I love that this comes with it's own storage barrel to keep them all neat and tidy in the bathroom. People might not want to buy storage for themselves but its a lovely treat to gift
---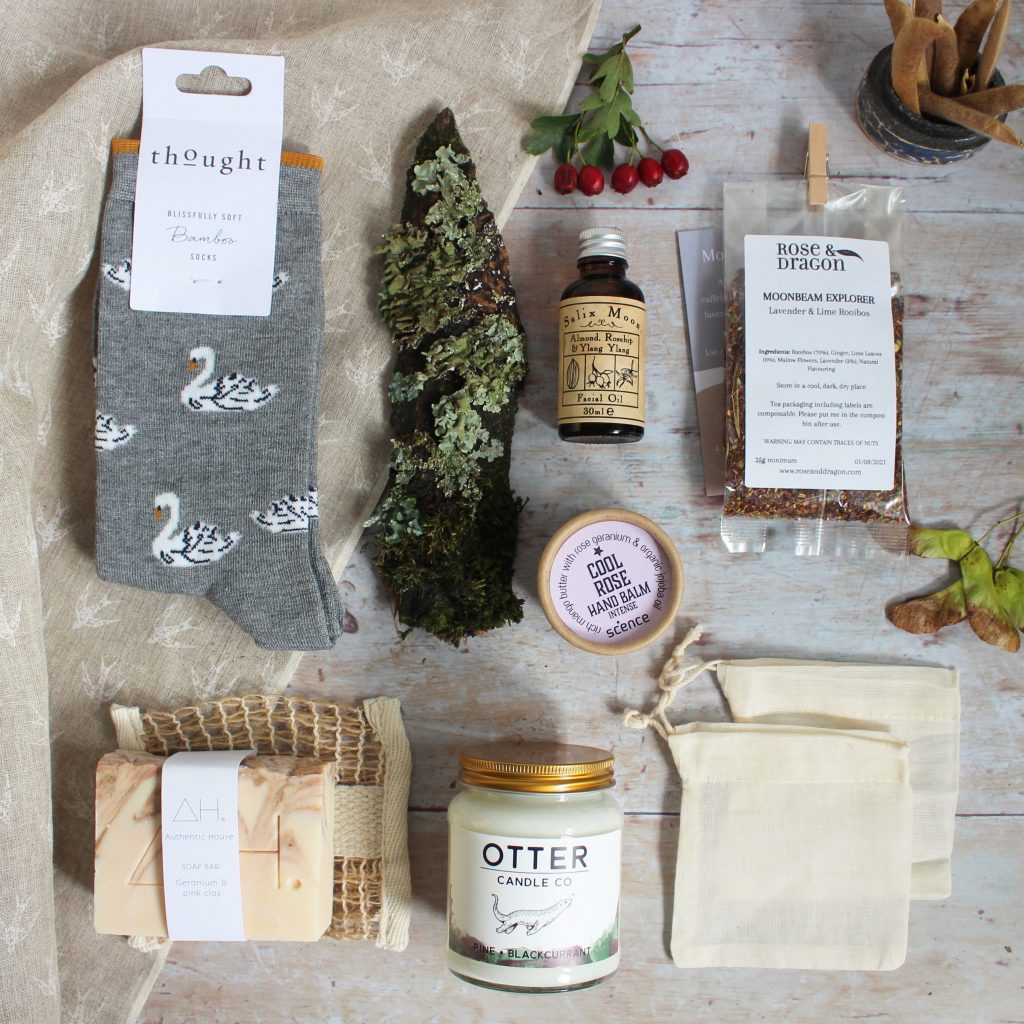 Authentic House Hygge Gift Box £34.95 – Each purchase of this plastic free gift box plants a tree and the contents are sure to leave your recipient with the cosy feelings it was designed to create. Alice made sure it contains everything you could expect, from comfy Thought Clothing bamboo socks and loose leaf tea to a scented candle and much more in-between. Other Christmas gift sets start at £19.95
---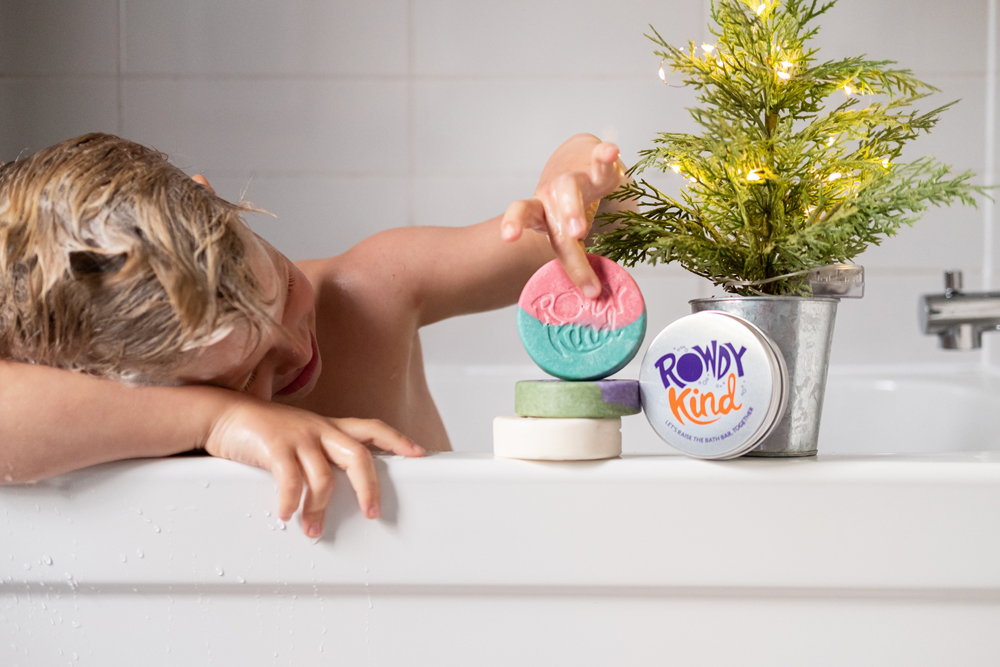 Rowdy Kind "Kind to young minds collection" £30 – For the month of November, Rowdy will be offering this set featuring our two hero Hair & Everywhere bars, plus a Limited Edition Hair & Everywhere bar available exclusively with this set and smelling of gingerbread and a Rowdy Kind travel tin. £5 per sale will be donated to Young Minds, the UK's largest mental health charity for kids, by way of Work for Good.
---
Alternative gift wrap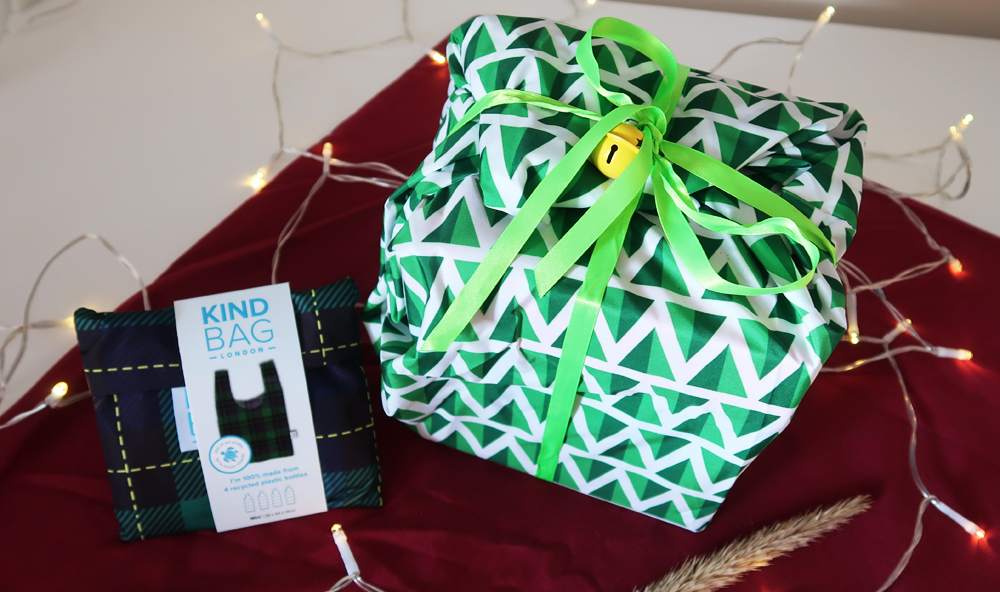 Kind Bag Mini Bag £8+ – made of recycled materials and designed with funky prints these bags donate 10% of profits to keep the oceans cleaner. The idea is you can use it as your gifts packaging but it also doubles up as part of the gift as the recipient can use it over and over when they need to carry products or do shopping. In the above image I have wrapped a small box and tied with ribbon.
Remember, scarves can also become great gift wrap using furoshiki. As always, you can expect an alternative gift wrap guide on Instagram stories mid November – here is last years. Hopefully it will help you find gift wrap that can be used over and over but never underestimate the power of brown paper tied up with string!
---
Childrens eco stocking filler ideas
Socks and pants
Colouring sets
Books
Small wooden toys
Craft kits
Slippers
Hat and scarf
Playing cards (uno cards or riddle cards are also fun)
Small puzzles
Orchard games
Chocolates or sweets
So there you have it, a whole host of gifts with a sustainable twist. I hope you manage to find something that helps you with your gift giving needs this year. If there is anything else you would like to see on this guide or over on Instagram leave a comment below!
Emmy x
---
Other articles you may enjoy: