I was delighted to be contacted by Potty About My Planet and asked to try out their new plastic free 3 ply Bamboo toilet rolls.
I am a few rolls into my 12 pack box and we are getting on pretty great with it.  The 3 ply bamboo is stronger than the previous loo roll we were using which was a 3ply made from recycled paper, you can find my review to it here.
I love that this brand donates 50% of the profits to help build toilets in developing countries to improve sanitation.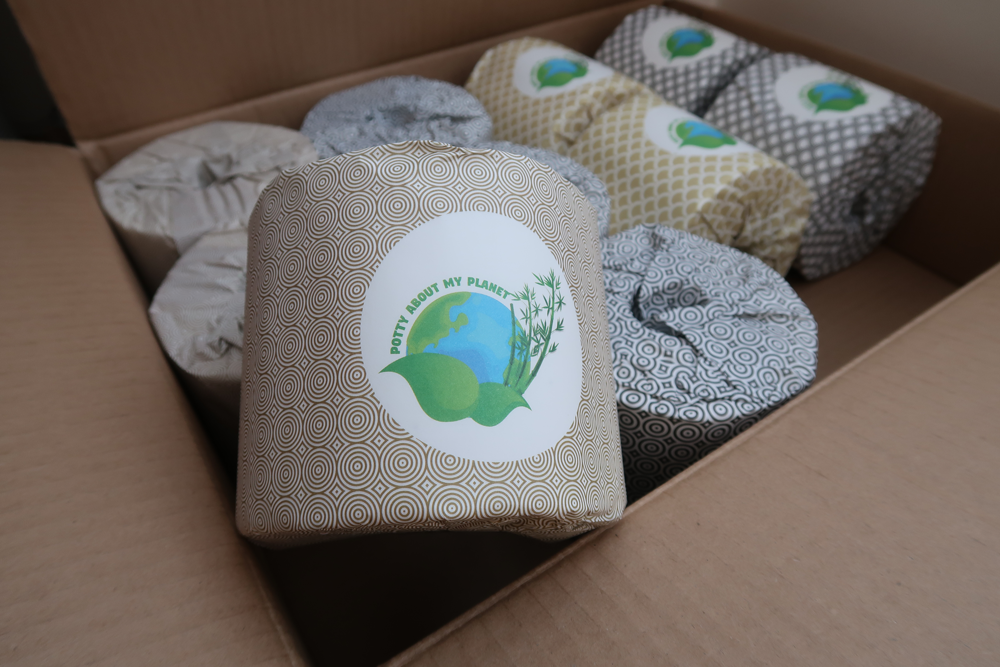 Each roll is individually wraped in paper and popped into a cardboard box to avoid any plastic packaging.  The rolls are double the length of standard toilet rolls which is super handy for saving on packing space and how often the rolls need replaced!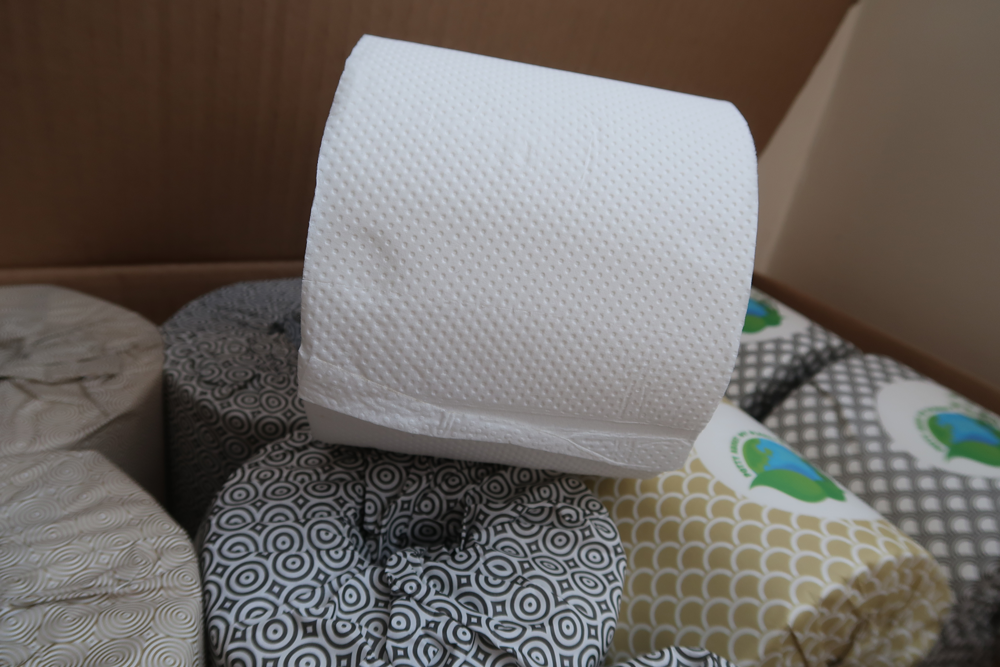 The loo rolls DO look a little like the toilet roll in a public bathroom as they have no pretty or fancy design but they are super soft and you deffo don't need to fold it in half to prevent it ripping when using it.
So hit me with the costings you say? Alright.
A 48 pack is £40 which does seem a lot at first glance but remember that because it is double rolled it means that's the equivalent of a whopping 96 rolls of toilet paper!  A quick comparison – Tesco.com currently have 24 rolls of Cushelle available for £10.  Simple math says that 4 packs of 26 rolls is 104 rolls which is only a little more than is in a box of Potty About My Planet.  When we multiply the cost we would be spending £40 on 4 packs of Cushelle… the exact same cost as a box of Potty About My Planet.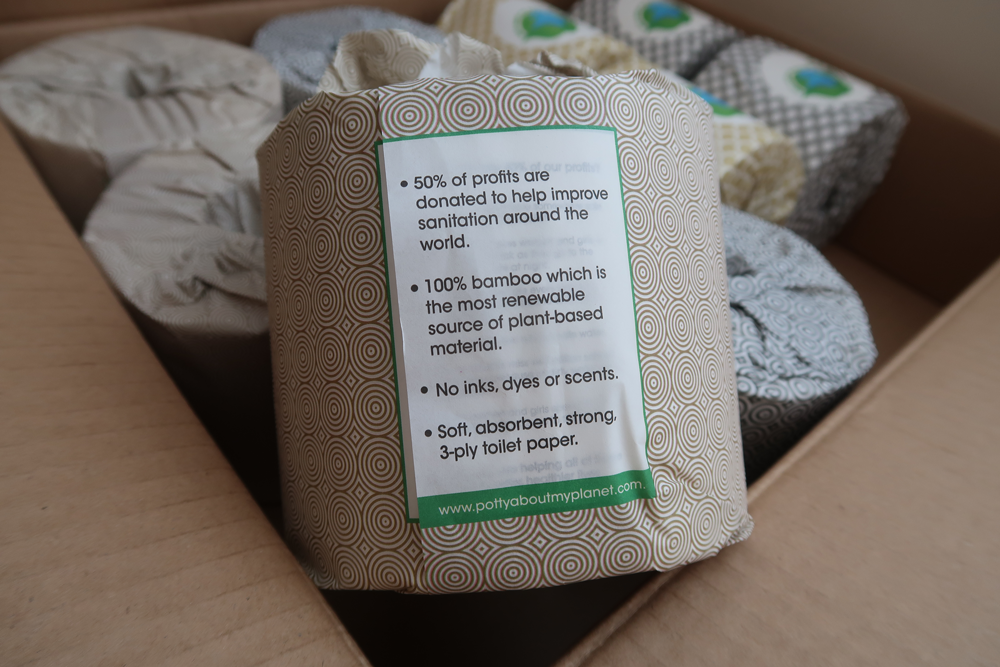 I want to say it doesn't cost much more to buy loo roll with ethics but I am aware some folk buy cheaper loo roll because it's all they can afford, others just can't pay £40 out forn loo roll in one go but if it IS something you can afford to do, it is a plastic free swap I for sure recommend.
I've also been really fortunate to gain a code to give you access to £10 off a box of 48 rolls using the code GreenerGuru (Valid until 31.1.21)