I am a HUGE fan of Shop Well For Less on BBC One and currently loving the switch to Shop Well For The Planet. Anyone else been watching?

One of the swaps getting a big thumbs up in episode one was the Ecoegg Laundry Egg. I can't lie, I owned one but had never used it as I was told it was terrible for washing kids clothes… but then the lady in the show washed 3 rugby kits! Like proper dirty ones. All 3 kits came out clean and she was so impressed she kept the swap. I just had to try mine after that.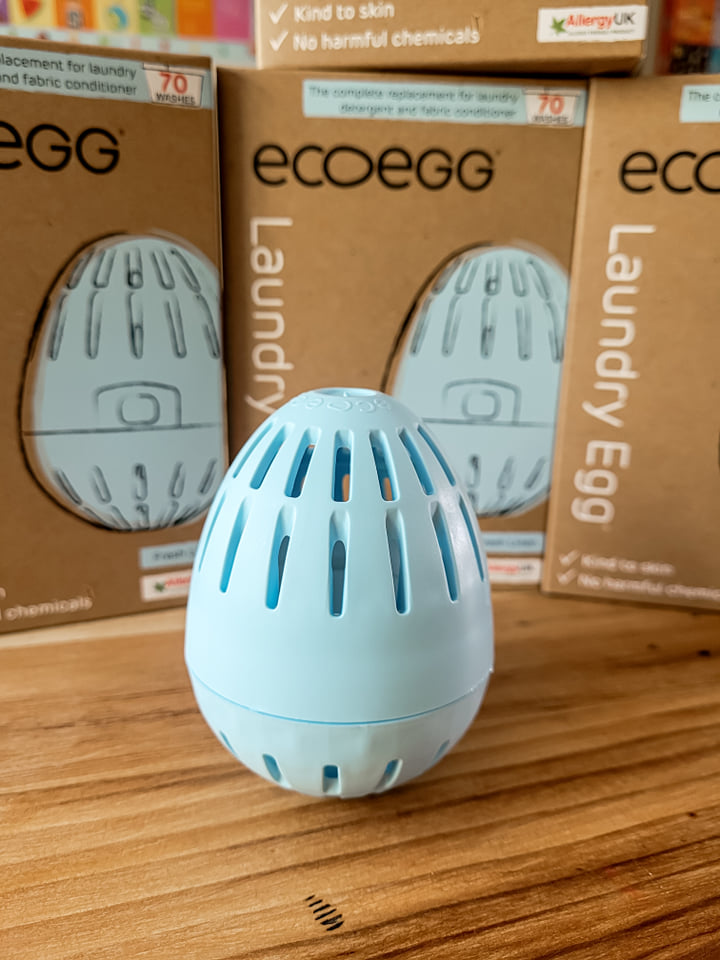 Seven washes in and I'm a convert. I've used the Ecoegg in place of my normal laundry powder and fabric softener. Only one item has come out and had a mark on it which I think is good going (I actually ended up soaking in natural bleach so it was a pretty tough stain). I've air dried as many clothes as I can manage and then tumbled the rest with the dryer balls which did strengthen the scent. That said, all my air dried clothes smell clean and fresh when washed with the Laundry Egg.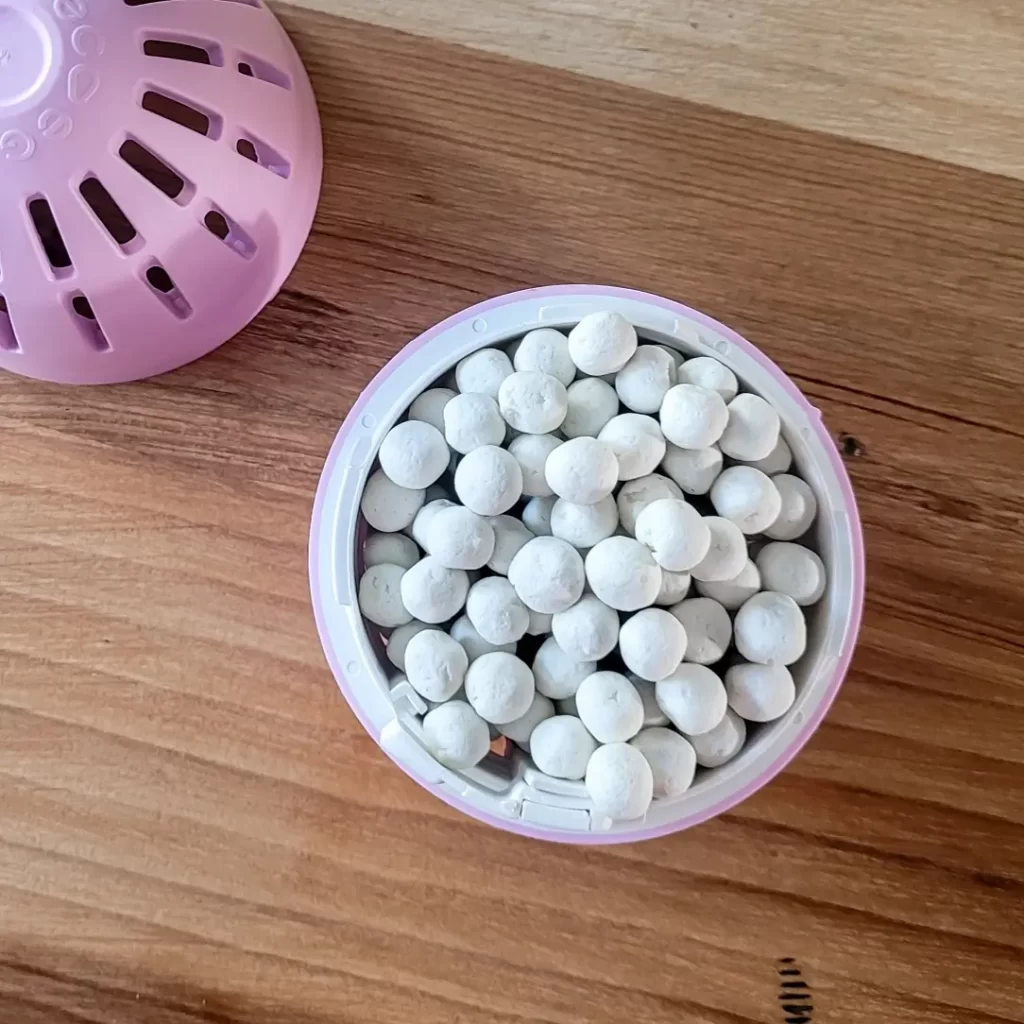 Each Laundry Egg is supposed to last 70 washes – you can see in the above photo how the mineral pellets are still large but gently misshapen from use as they wear away. Each wash works out at 14p when you buy the initial egg and drops to 10p when you are buying refill pellets only. Each egg also comes with a 10 year guarentee, now that's faith in their product.
I have spoken to a few customers about the Laundry Egg and they had some questions.
Can I alternate between the egg and my laundry powder? Simple answer is yes.
Will it keep my clothes and washing machine smelling good? This one is a yes with a but. Laundry will smell great and the machine will smell fresh but if using the Laundry Egg full time you will need to use the detox tablets once a month to keep your machine smelling fresh. This is due to the residue from old laundry powders in your machine which will start to smell unpleasent. A typical detergent contains strong fragrances to disguise these bad smells but the Ecoegg Laundry Egg does not.
Do I need fabric softener with it? No, the mineral pellets will soften the fabric. You can however use a fabric softener with the egg if you wish to do so.

Honestly I can't believe I avoided trying it for so long! Are you tempted to give it a try now?

The Laundry Egg is currently available on the website in Fresh Linen scent here.