Monthly Greener Lifestyle Box
AThe Greener Guru started with a goal to help people make ethical choices with ease. It's hard for us to make good choices but it's also hard for smaller brands creating sustainable products to put their money where their ethics are because ethics cost.
I launched The Greener Lifestyle Box to help us support our small and ethical makers. Whether you want to treat yourself and support local businesses or you want to send a gift to an eco curious loved one then The Greener Lifestyle Box is here to make it easy to gift with heart.
The contents of The Greener Lifestyle Box will change but they will always keep the same principles. We will support local businesses right here in the UK and Ireland by sourcing our contents from small makers (and will even tell you exactly where they are based so you can see if any are super close to you). All the beautiful products contained in The Greener Lifestyle Box will be eco friendly, vegan and cruelty free.
Could it get any better than that? Well yes, for each box sold you will also be generating a donation of 4 items to the local foodbank to help support those getting back on their feet.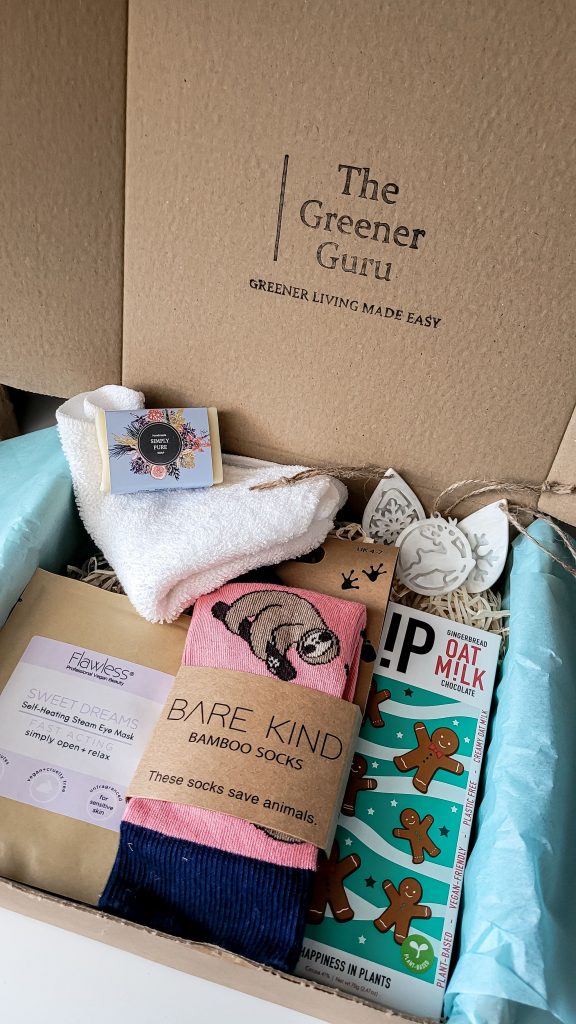 Previous Greener Lifestyle Boxes